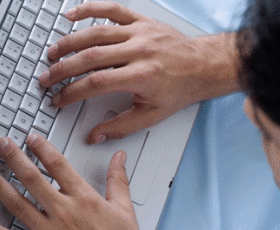 The OPP have released some online safety tips after a child in Norfolk was on the other end of some inappropriate messages.
The OPP are warning parents to keep a close eye on your child's online activity.
Police are putting out the reminder after a youth in Norfolk County was on the other end of some inapporpriate messaging while browsing the web. OPP were called and an investigation was launched, however there is likely not much they can do.
The following tips are being offered to help keep young people safer online:
- Set rules about household internet use
- Always keep computers in high traffic areas
- Know your child's user name/passwords and contacts
- Realize that anything posted online is permanent
- Protect your passwords and make them hard to guess
- Be careful with webcams – your image can be captured
- Don't say anything online you wouldn't say in real life