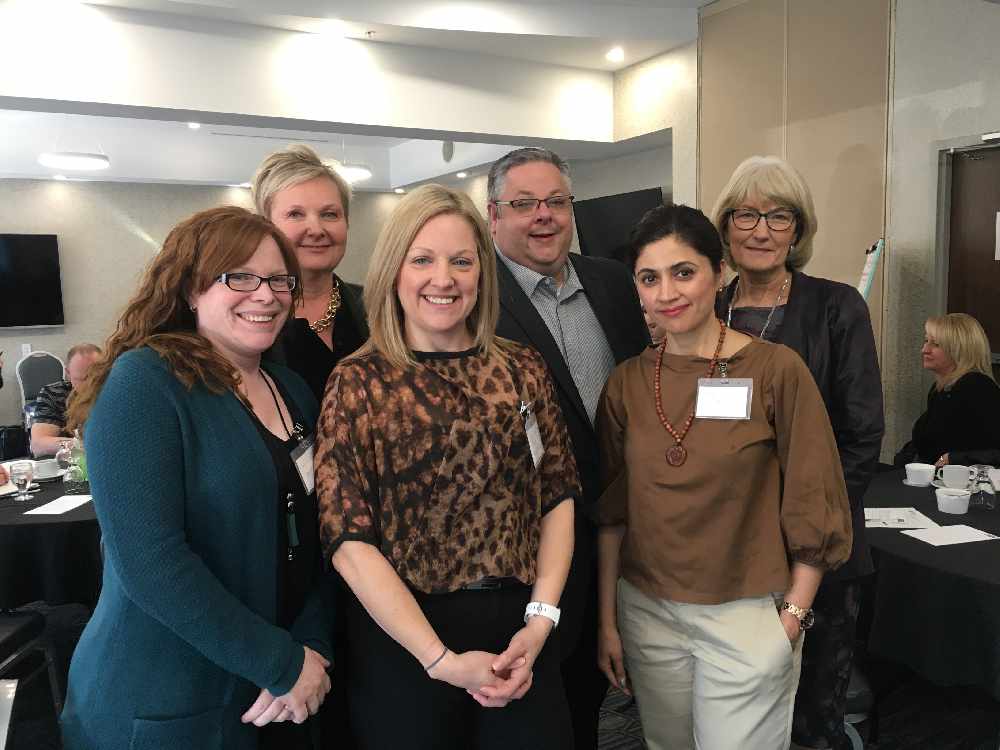 Photo's courtesy @OLTCAnews twitter page
The Ontario Long Term Care Association is hosting 9-stop Emergency Task Force meetings in Woodstock today to discuss the Human Resource Challenges facing the sector.
WOODSTOCK - The Ontario Long Term Care Association is hosting 9-stop Emergency Task Force meetings in Woodstock today.
The OLTCA is the largest association of providers in Canada, representing 70% of Ontario's 630 long-term care homes. It's a mix of private, not-for-profit, charitable and municipal homes with 70,000 residents annually.
Committee Chair of the HR Emergency Task Force Ruth MacFarlane says the meetings are being done to help understand the local issues, impacts and discuss possible solutions.
"Human Resources is one of the most important challenges that our sector is facing right now and finding staffing to staff our homes. In doing so, we put together this task force and today is our very first road show. So we have come to Oxford County and this morning we had 40 leaders from the Long Term Sector here in Woodstock discussing the challenges and what the potential solutions may be and how we can actually address getting proper staffing levels into our homes and being able to recruit people into the long term sector."
80% of long term care homes are having difficulty filling shifts as there are simply not enough candidates in the system to meet current needs. MacFarlane says they had some positive discussions regarding the issues this morning.
"Everybody is very aware that there is shortages across the board. So we are not just talking about nurses or nursing staff, we are talking about our front line caregivers, our personal support workers our housekeepers, our dietary staff and it is just across the board. It is an aging workforce, we have more staff leaving our sector, than coming into our sector and that something needs to be done. One of the task force members said that we can't wait until the end of 2020, we need to do something innovative quickly, in order to provide some flexibility to open up different types of caregivers to come into our organization to take care of our aging population."
The OLTCA is advocating that the provincial government create regulatory and funding flexibility that allows homes to hire the right mix of staff to meet their residents' needs, with flexibility when faced with labour shortages in their area.
Infection prevention practices are in full force at today's meeting. Staff from Ontario's long-term care homes are experienced in preventing and containing the spread of infectious illnesses.