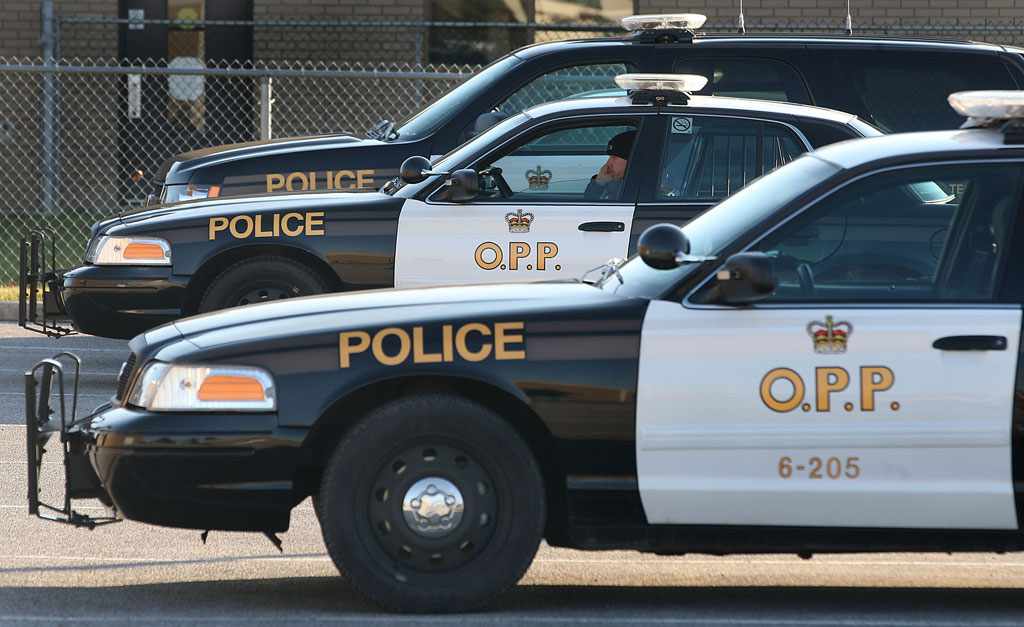 Briefs include a RIDE program arrest of two people from London, plus police are hoping the public can assist with an investigation in Tillsonburg and police have made arrests in a single vehicle crash that happened in July.
SOUTH-WEST OXFORD - Two people from London were arrested in Oxford County on Saturday night during a RIDE spot-check.
Police say the first thing they noticed during the spot check was an edged weapon inside the vehicle. Police then say they found hydromorphone pills and what they believe is cocaine inside the vehicle.
28 year old Mizanur Rahman and 31 year old Usriya Hassan were both arrested and charged with possession of a weapon for a dangerous purpose and possession for the purpose of trafficking.
Both accused are scheduled to appear before the Ontario Court of Justice in Woodstock at a later date.
---
TILLSONBURG - The Oxford OPP are asking for the public's help as they continue to investigate an assault from last year in Tillsonburg.
Police are looking to speak with a man who was walking nearby on Saturday June 29, 2019 between 5:30 a.m. and 6:00 a.m., and may have witnessed a physical altercation between two individuals in the area of Quarter Town Line, between Gibson Drive and Beech Boulevard, Tillsonburg.
Anyone with information about this investigation is asked to contact the Oxford County OPP at 1-888-310-1122.
Should you wish to remain anonymous, you may call Crime Stoppers at 1-800-222-TIPS (8477), or submit an online tip at www.oxfordcrimestoppers.com where you may be eligible for a cash reward of up to $2000.
---
STRATFORD - A teenager and a senior from Stratford have been charged after a single vehicle crash in West Perth.
Police say the vehicle left the roadway, landing on it's roof back in July. The investigation revealed that the driver was uninjured, but had fled the scene prior to police arrival. Two of the three passengers who remained at the scene sustained minor injuries.
As a result, a 16-year-old resident of Stratford has been charged with:
- Fail to remain
- Fail to report accident
- Drive motor vehicle - no licence
- Careless driving
The accused has been issued a summons and is scheduled to appear at the Ontario Court of Justice in Stratford, at a later date, to answer to the charges.
The owner of the vehicle, a 77-year-old Stratford resident, was also charged with:
- Permit motor vehicle to be operated without insurance
---
SOUTH-WEST OXFORD - A 21 year old from Paris has been arrested on charges of impaired driving in Oxford County.
Police were tipped off about a possible impaired driver on the 401 in SWOX on Saturday morning.
Police located the vehicle and conducted a traffic stop. The driver was displaying signs of having consumed an alcoholic beverage, and was placed under arrest.

The accused is scheduled to appear before the Ontario Court of Justice in Woodstock at a later date.