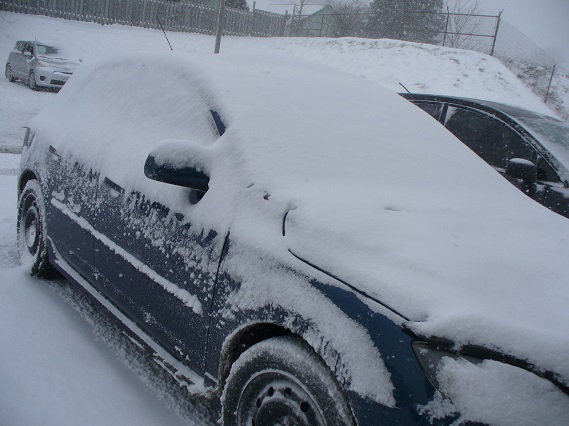 Oxford OPP are preaching patience after responding to over 20 collisions since the first snow fall late this morning.
Oxford OPP have responded to over 20 collisions since the snow started falling this afternoon.
Those numbers could be even higher now. At least two of the collisions were serious in nature and involved cars rolling over. At this time no serious injuries have been reported, however police are still investigating.
Constable Stacey Culbert tells Heart FM it is very important for people to slow down and drive to the conditions.
"We have had a lot of vehicles roll into the ditch, we have had a couple of roll over vehicles as well and a couple of people were transferred to local area hospitals. Just a reminder to people that yes Spring is here but we are having some slick road conditions today, so we need people to take extra time, if your in a situation where the weather conditions have changed make sure you have your lights on for safety."
Most of the collisions have been on the 401 and Public works crews are out there right now trying to plow the roads. Several of the back roads in Oxford County are very slippery as well and are not in great condition right now.