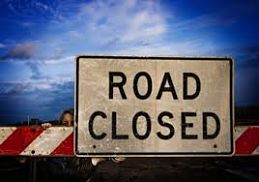 A corn bin which overturned has closed part of Township Road 10
BLANDFORD BLENHEIM - An overturned corn bin has been credited with closing Township Road 10 between Oxford Road 3 and Blenheim Road.
It happened around 9:20 this morning when a farm tractor hauling two bins filled with corn lost control while heading east on Township Road 10 causing one of the bins to overturn. Two vehicles parked on the south shoulder were damaged as well but luckily no one was inside them.
Township Road 10 will remain closed until the clean-up is complete and drivers are asked to obey all road closures in the area.