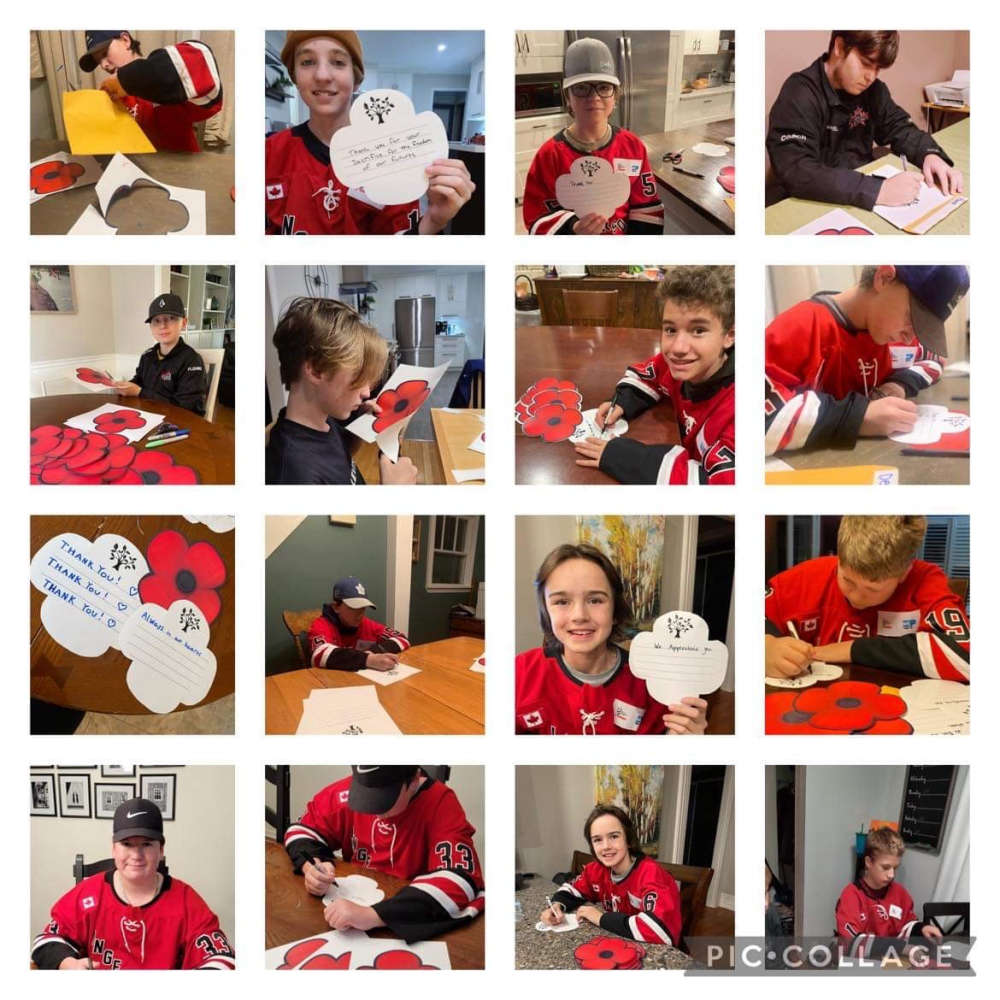 There will be 2,000 paper poppies on display outside Oxford Manor Retirement Residence today in honour of Remembrance Day.
INGERSOLL - Oxford Manor Retirement Residence in Ingersoll will honour Remembrance Day with a beautiful display this year.
Executive Director Stacey Porter says they will have 2,000 poppies on display outside of the home located at 276 Oxford Street today.
"They are all paper poppies and a lot of people have written messages on the back and it was really great to read through them while we were putting them together."
Lots of people in the community stepped up to volunteer their time when they found out about the project. This includes staff and students from IDCI, the U15AE boys Ingersoll Express hockey team, members of Century 21 and the Royalty Real Estate Team as well as local Girls Guides and Scouts.
The original plan was to have 1,000 poppies on display outside Oxford Manor, but Porter had to order more due to the high demand.
Porter says members of the public will be able to stop by to check out the display starting at 8:00 a.m.
"They will be planted at Oxford Manor Retirement Residence on the front lawn. There will be some cookies from The Olde Bakery Cafe and hot chocolate from Kintore Coffee. It's going to be pretty amazing, our residents are really looking forward to it along with the families and staff members."
Oxford Manor Retirement Residence is only one of several Lifetimes Living retirement homes participating in this poppy project.