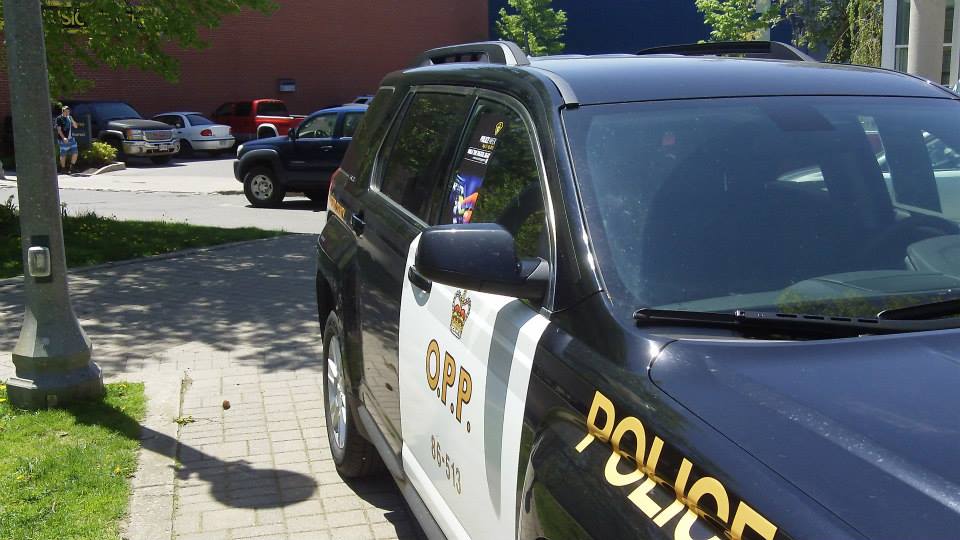 Briefs include a drunk driver, Stuff a cruiser success and a snowmobile driver facing major injuries after a crash with a pickup truck.
STRATFORD - A 54 year old man from Stratford will be walking for a bit after getting caught in a R.I.D.E program in Perth East.
Police were doing the ride program on Line 36 in the Township of Perth East on Friday night. A pick up truck entered the program and police detected alcohol on the drivers breath. According to police he failed the roadside screening test and was charged with impaired driving.

ST MARYS - The Perth County OPP Auxiliary unit had another successful stuff the cruiser event in St. Marys this weekend.
They were parked in front of the Canadian Tire Store and were able to fill an OPP GMC Savanna prisoner van and a cruiser with toys. They also collected $450 in cash that was used to buy more toys. The toys were dropped off at the St.Marys Salvation Army building from where they will be distributed to local families.
The Perth County OPP Auxiliary officers want to thank the public for their incredible generosity as they donated these toys. The Salvation Army advises that locally the demand for food and toys is up approximately 30% from last year.

DUBLIN - A 30 year old man is facing major injuries after a snowmobile and pickup truck collided in the Village of Dublin.
The crash happened on Friday night on Perth Road 180. Police say the snowmobile hit the rear of the pickup truck. The driver of the sled was taken to the hospital with major injuries.
An investigation is ongoing.