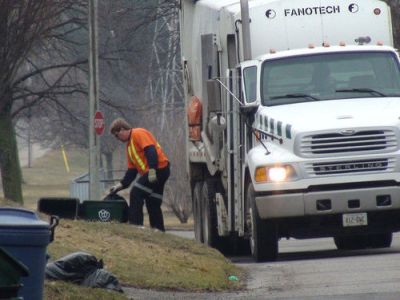 A new survey will be put out by the City of Woodstock as they consider combining recycling and waste collection
WOODSTOCK - Changes could be coming to the way Woodstonians deal with their waste.
Right now the city is contemplating combining waste and recycling collection according to Mayor Birtch.
"We've given direction as City Council for staff to proceed by providing estimates on what it would cost to provide combined recycling and garbage pickup similar to the county contract."
Another survey will also be circulating in the new year to collect input from the public. The survey will deal with several aspects of waste collection including large item pick up, curbside pick up, and drop offs at depots.
You can take part in the survey online here.