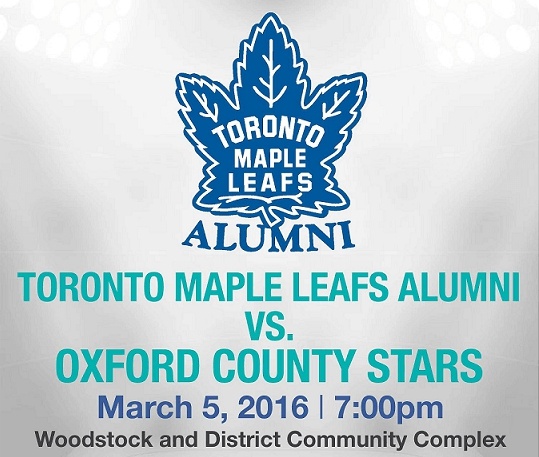 The Maple Leafs Alumni squad are getting ready to face off with the Oxford County Stars in support of the CMHA Oxford
WOODSTOCK - It's almost time for our Oxford County Stars to take on the Leafs' Alumni in the Canadian Mental Health Association's Maple Leaf's Alumni Game.
The Alumni squad features fan favourite Darcy Tucker, Al Iafrate, and seasoned veteran of the alumni team and sniper Rick Vaive.
Vaive says its great to lace up again for mental health initiatives.
"When you see what you're doing it for - when you did it before you did it for a living basically and that was your livelihood - now you're doing it for different reasons. When you're doing it for causes like mental health and that kind of thing it means a whole lot more and it's completely different."
When Heart FM asked Vaive how he thinks our Oxford County Stars will do, he took the chance to get a little ribbing in:
"I don't think very well. (laughs) I say that very carefully because I don't know how good they are, I don't know how old they are. But one of the things our guys haven't forgotten is how to play the game, and how to move the puck around."
It all goes down at the Woodstock and District Community Complex on Saturday at 7 p.m.
General admission tickets are $10. VIP packages are available including reserved seating and a post-game autograph session and those are $75. There is also a team discount for Minor Hockey and Girls' teams (up to 15 including 1 coach) for $100.
Tickets are available at the CMHA Oxford office at 522 Peel Street in Woodstock, the CMHA Oxford office at 40 Brock Street West in Tillsonburg, and
Scotiabank at 485 Dundas Street and 385 Springbank Avenue in Woodstock.
You can also purchase tickets online at Eventbrite.