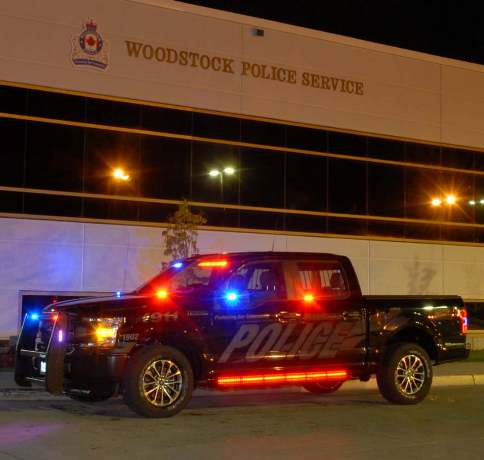 Woodstock Police are searching for a suspect who is possibly carrying a knife after a robbery this afternoon at the Gizmo Direct store in Downtown Woodstock.
UPDATE: On Thursday Woodstock Police arrested and charged a 27 year old man from Woodstock in relation to a downtown robbery on Wednesday.
Cody Fieldhouse has been charged with robbery with theft, assault with a weapon and fail to comply with a probation order.
---
Original Story
WOODSTOCK - Woodstock Police are currently investigating a robbery at a downtown business.
Police say a man walked into the Gizmo Direct store at 12:50 pm this afternoon, he was carrying a knife and stole an item. Police arrived on the scene within minutes. The suspect fled the store on foot and was last spotted running north on Wellington Street.
The suspect is described as a white man, about 5'10, slim build and dark hair. He was wearing a black coat, black ball cap, red shirt and carrying a black backpack.
You will notice a heavy police presence on Dundas Street as police try to track down the suspect. Uniform patrol officers are on scene along with the K-9 unit (officer striker), Criminal Investigations and the Forensic unit.
As a precaution, the nearby schools in the downtown have been advised and police will continue to be in contact with their staff. There were no injuries.
More information will be made available as it becomes available for release.