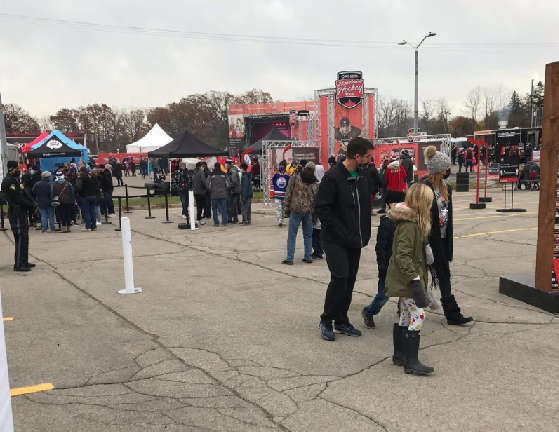 The Town of Tillsonburg will be heavily featured before the Jets vs Penguins game and during intermissions tonight.
TILLSONBURG - Tillsonburg will be featured on the Rogers' Hometown Hockey broadcast tonight.
Hometown Hockey was at the Tillsonburg arena all weekend long, with free festivities for the kids. They had live music, performances and road hockey games, featuring some of the local youth hockey teams.
Tonight is the main broadcast where Tara Sloan and Ron MacLean will be doing a huge feature on the town. The feature will go over Tillsonburg's long and rich hockey history.
The broadcast starts at 7:30 pm and the game will feature the Winnipeg Jets against Pittsburgh. They will be cutting from the game to the broadcast in Tillsonburg during intermissions as well.
You can go to the broadcast tonight, but you will need to register online first. It is free to attend and more details can be found online here.