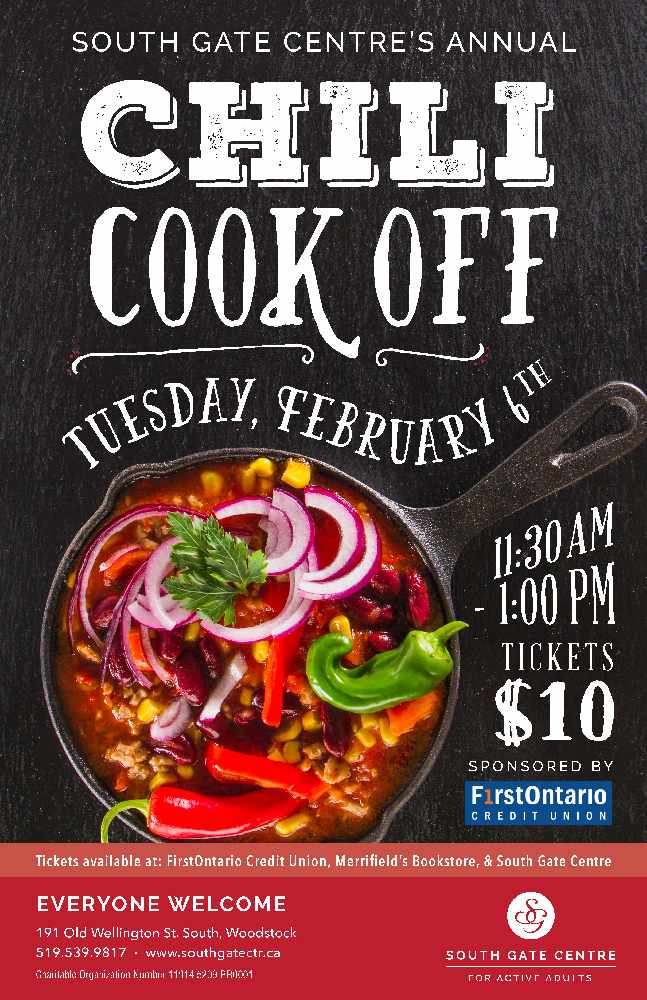 The delicious smell of chili will fill South Gate Centre, as six local chefs and restaurants battle it out for the top spot in the Chili Cook Off.
WOODSTOCK - Six local chefs and restaurants will go head to head in South Gate Centre's Chili Cook Off this year.
The delicious smell of chili will fill the seniors centre on Tuesday February 6th. It will all take place between 11:30am and 1pm, and tickets will cost $10 at the door.
Operations Manager Felise Jones says those who attend will be able to taste the best Woodstock has to offer.
"We then ask you to vote for the people's choice, but then we will also have our judge's choice with our celebrity judge panel who will also reward their judge's choice award."
The winners of the day will receive bragging rights.
The annual event used to follow the Prediction Breakfast on Groundhog Day. Jones explains why they decided to change the date this year.
"We find restaurants on Thursdays and Fridays tend to be busier so we opted to go with Tuesday, which is a slower time and gives us an opportunity to have more competitors come and participate."
All of the proceeds will benefit South Gate's programs and services for seniors.