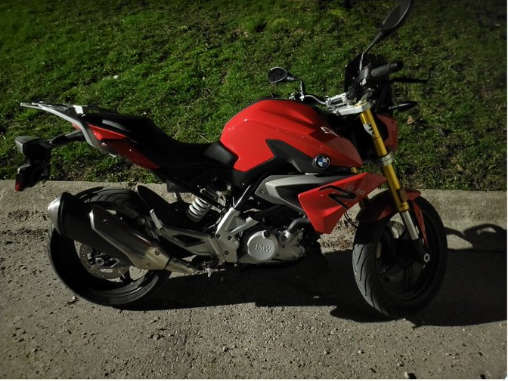 Photo Credit: Twitter/OPP West Region
Stolen motorcycle recovered, with several items still at large.
INGERSOLL- The Oxford OPP has recovered a stolen motorcycle.
The red and black bike was stolen from George street in Ingersoll overnight and was recovered. A Black GIVI Micro Two case with a size XL ARAI helmet is still reported missing.
Anyone with any info is encouraged to call the OPP at Contact 1-888-310-1122 or CrimeStoppers.
#OxfordOPP recovered this MC that was stolen overnight from George St @TownIngersoll. Black GIVI Micro Two case with size XL ARAI helmet & licence plate 2V7B6 are still outstanding. Have info? Contact #OPP 1-888-310-1122 or @CrimeStoppersOC
1-800-222-8477^pc pic.twitter.com/YWAJavfA5v

— OPP West Region (@OPP_WR) May 3, 2022