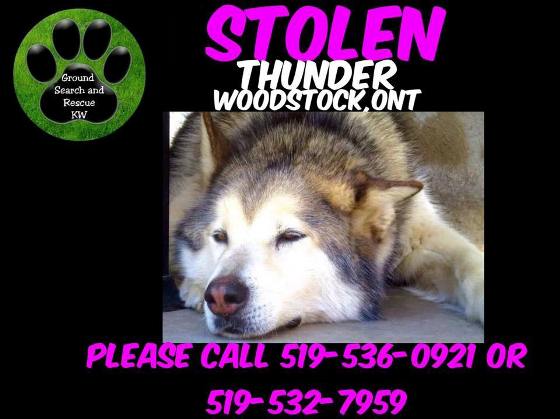 It is going to be a Merry Christmas after all for a Woodstock family who had their dog stolen last month.
WOODSTOCK - We can call it a Christmas miracle for a Woodstock family who was reunited with their family dog.
Their dog Thunder was stolen back on November 27th. The family created posters and reached out to the media in their attempts to get their pooch back. Thunder is a 10 year old Alaskan Malamute.
On Sunday he was located and returned to his family in good health. No word at this time as to how the dog was located.
Woodstock Police would like to thank the Media and community for their assistance.
Woodstock Police are still investigating this incident.