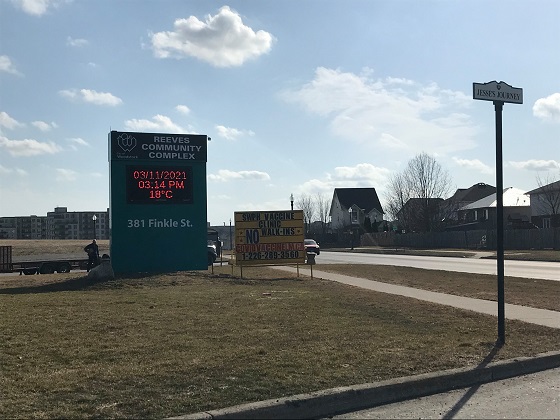 Starting tomorrow, anyone who got a first dose on or before May 9, can book a second dose through the SWPH clinics thanks to an unexpected Moderna shipment.
Southwestern public Health is expanding local eligibility for second doses on Wednesday at 8:00 am.
The health Unit has been given an additional 14,000 doses of the mRNA Moderna vaccine. Starting tomorrow anyone who got their first dose on or before May 9th, can now book a second dose through the SWPH mass vaccination clinics.
Program Manager of the Southwestern Public Health COVID-19 Vaccination Task Force Jaime Fletcher says these are doses that were not previously on our radar for the next two weeks.
"When coupled with the large Moderna shipment headed to our Middlesex-London neighbours, we will have thousands of new appointments in our shared booking system to complete vaccinations sooner than we anticipated."
Adults who had any type of COVID-19 vaccine as their first dose – AstraZeneca, mRNA Pfizer-BioNTech, or mRNA Moderna – are eligible for any type of mRNA vaccine for their second dose.
Both mRNA vaccines have also been shown as effective in protecting against the Delta Variant, which is more virulent and deadly than the original strain of COVID-19.
Moderna is currently not approved for youth between the ages of 12-17. Local Medical Officer of Health Dr. Joyce Lock says it is not a new practice to offer multiple vaccine brands for when there are supply concerns.
"Both mRNA vaccines are interchangeable and compatible from a biological perspective - it is like choosing one brand of facial tissue over another. The most important thing is completing your series at your first opportunity to do so."
You can re-schedule second dose appointments online at www.covidvaccineLM.ca and choose from any appointments available across the region. Those living in Elgin County, Oxford County or the City of St. Thomas who need assistance can call 1- 800-922-0096 ext. 9 for support.