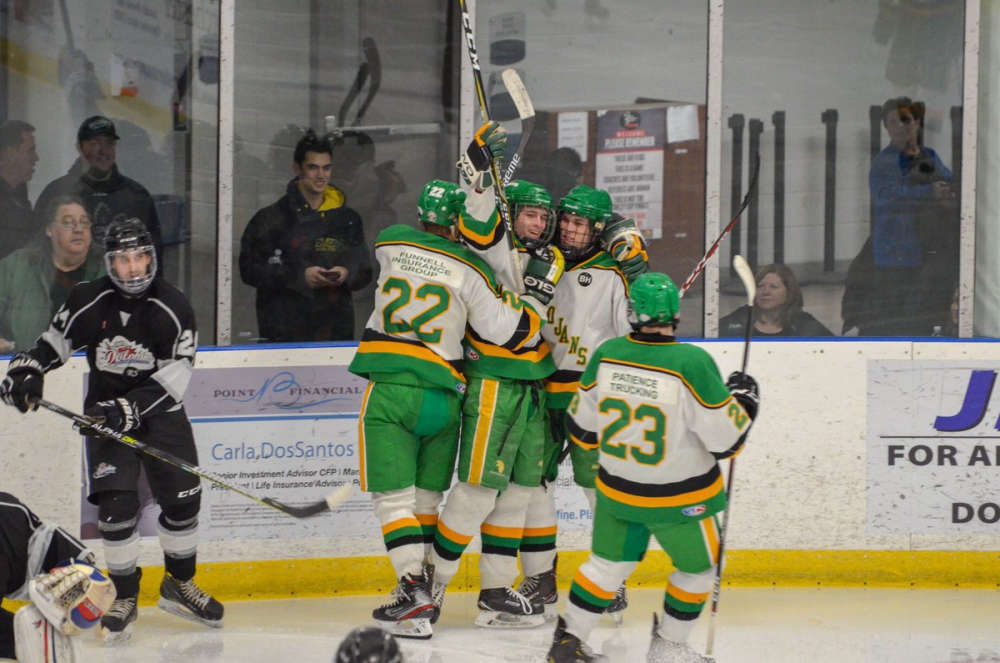 The Trojans will game 2 tonight in Komoka, game 4 will be in Embro and they still haven't locked down a location for a potential game 6.
THAMESFORD - The Thamesford Trojans are the Cinderella story of the PJHL this season.
They entered the Yeck division playoffs as a 5 seed and many did not think they would win a series, let alone 2. Thinks looked especially dire when the team was trailing Exeter 3 games to 1 in the semi finals. Momentum in hockey is a funny thing as the Trojans won 3 games in 3 nights to shock the Hawks and make the finals against North Middlesex.
Zorra Township staff have already removed the ice pad at the Thamesford arena, they did this after game 6 of the semi finals. Now the team is forced to play home games elsewhere for the finals.
Thamesford lost the opener on Wednesday night in Parkhill, losing 5-2. Game 2 will be played tonight in Komoka. Game 3 is back in Parkhill on Saturday night and then the Trojans will host North Middlesex in Embro on Tuesday night. The team still does not have a location for game 6, if a game 6 is necessary.