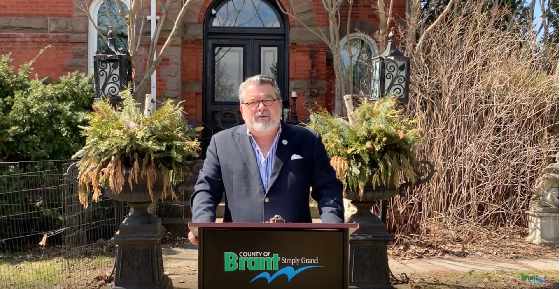 Photo credit: YouTube.com/County of Brant
In addition to the closure of the two skate parks and dog park, playgrounds and tennis courts will remain closed in the County.
BRANT COUNTY - As of today, Brant County has decided it is necessary to close the Mount. Pleasant Skate Park, South Dumfries Skate Park and the Simply Grand Dog Park.
In a video statement, Mayor David Bailey said residents using their parks, open spaces and trails must practice social distancing to keep the community safe.
Bailey says the decision today is to prevent people from gathering too closely.
Earlier this week, the County Health Unit confirmed two more cases of the novel coronavirus (COVID-19).
You can watch the full video below.