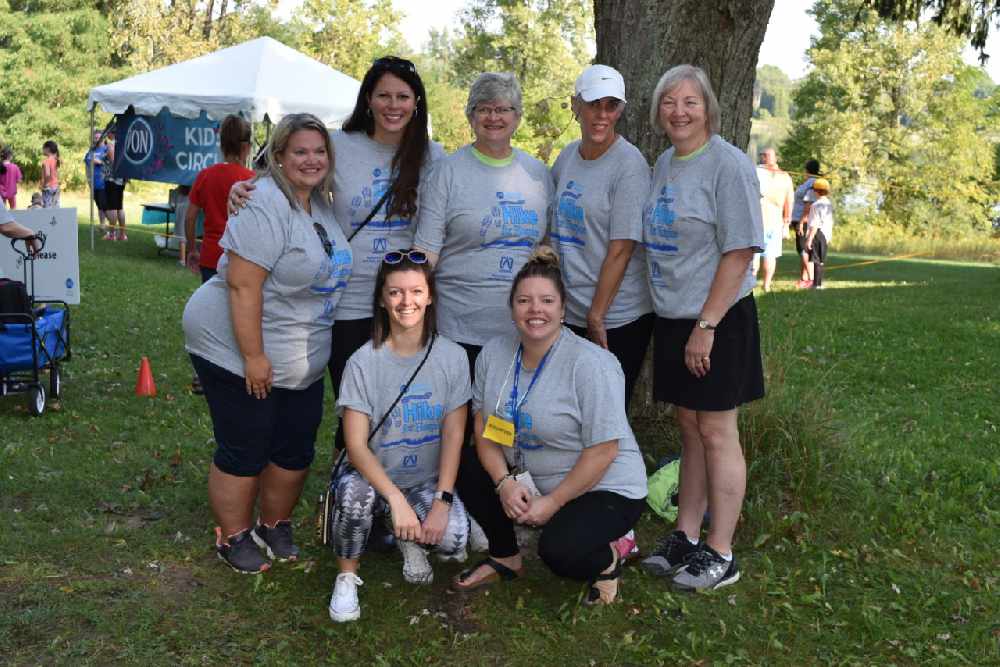 Submitted photo from 2019 Hike for Hospice
This year's event has gone online due to the COVID-19 pandemic. So far VON Sakura has 32 teams and 162 hikers registered and there is still time to register a team.
WOODSTOCK - Last chance to sign up for the 18th annual Hike for Hospice happening tomorrow and donations are really down this year.
VON Oxford has put the challenge out to the community to help them reach their fundraising goal of $80,000 goal.
Manager of Fund Development Trish Gergich admits it has been a very challenging year for the not for profit.
"Sakura House actually had 50 percent less patients in the house because of the pandemic and that also correlated with 50 percent decline in Memorial donations. So we were used to seeing a lot more donations come through the door during those couple of months."
This year's event will be very different due to the coronavirus pandemic. In order to keep everyone safe, the hike will be a virtual one. Through the generosity of local sponsors, Hikers and the Oxford County community Hike for Hospice has raised over $870,000 over the past 17 years.
This year's fundraising goal is $80,000. VON Sakura House currently has 32 teams and 162 hikers registered so far. There is still time to register a team. Hikers register for free and receive a free t-shirt and access to their own fundraising page, where hikers can start asking family members, friends and coworkers to sponsor them.
VON Oxford Community Corporation President John Goodbun says the pandemic has presented a lot of challenges for everyone in 2020.
"We know it hasn't been easy for many of us during this pandemic but coming together as hikers and teams is something we can all do to stay positive and unite as a community. This year's hike is even more important for VON Sakura House as we have seen a significant decline in memorial donations during the height of the pandemic. Hike for Hospice donations are critical in funding the day-to-day care for patients and family members. We know that Oxford County will help us reach our goal."
VON Sakura House continues to operate during the coronavirus pandemic providing compassionate and professional hospice care to patients and their family members from across Oxford County.
Join VON Sakura House at the 2020 Virtual Hike for Hospice on Saturday, September 19th. A special Virtual Opening Ceremony will take place on Facebook at 10:00am and then hikers will walk, run or cycle wherever they are in Oxford County, in their neighbourhoods or on their favourite local trails.
You can visit here you are interested in hiking or making a donation.