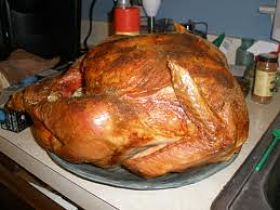 Wimpy's traditional turkey meal set for December 29th. 3 seatings are available.
WOODSTOCK - Up to 200 of those less fortunate in our community will be treated to a traditional turkey meal thanks to Wimpy's Diner.
Owner of the Woodstock location Mor Chowdhury says he wanted to do something to give back to the community. "I appreciate the Woodstock people's business and we will continue in the future as well. "
Chowdhury says this is something he heard the Brantford location had done in the past. While the meal is being held on December 29 due to a family illness, Chowdhury says he plans to have it mid-December next year.
Vouchers for the dinner have been given to Operation Sharing for distribution. There will be three seatings 4, 5 and 6pm.