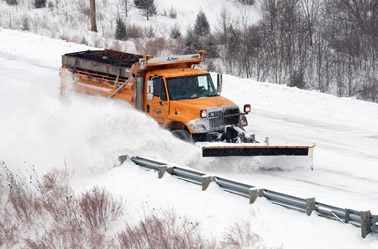 If you are hitting the roads early today you could be in for some challenging road conditions
The early morning commute could be a bit of a tricky one today.
A Colorado low making its way through much of Ontario is leaving snow and rain in its wake - we could see around 10 cm by the time all is said and done.
The winds will also be kicking up, tossing those flakes around and making for poor visibility on some roads. By this afternoon Oxford County could see gusts of up to 80 km/h.
It all comes down to timing this morning - plows are out trying to keep the roads clear, but for those who hit the roads early it could be a little slick out there.
Environment Canada has put out a Winter Weather Travel Advisory for Oxford, Middlesex, Perth, Elgin, and Norfolk as a reminder to take it easy out there. Road conditions could be challenging right through today and into the evening.