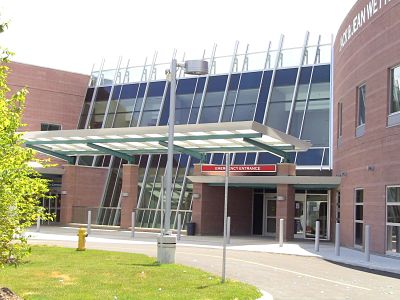 The CORI Surgical System uses advanced imaging and 3D technology to help surgeons create specialized surgical plans for each patient undergoing a complex knee or hip replacement surgery.
WOODSTOCK - The Woodstock Hospital has a new piece of technology that will help surgeons with complex knee and hip replacement surgeries.
The CORI Surgical System will allow them to create surgical plans using advanced imaging and 3D technology, which should result in more accuracy, efficiency, and less time in the operating room.
Only seven hospitals and Canada have this technology. Dr. Petis was the first surgeon at the Woodstock Hospital to use it on Tuesday.
"We are very excited to offer robotic-assisted joint replacement surgery to our patients. The CORI robot will allow us to perform the surgery with enhanced accuracy and tailor the procedure better to match each individual's anatomy and joint kinematics. This will translate into better patient-reported outcomes and improved long-term function for our patients."
Woodstock Hospital CEO and President Perry Lang says the CORI Surgical System is a welcome addition to the local hospital.
"I firmly believe that embracing cutting-edge technology is paramount to providing the best possible care to our community. Our vision is to make the Woodstock Hospital a leader in healthcare excellence where technology and compassion converge for the well-being of our patients."