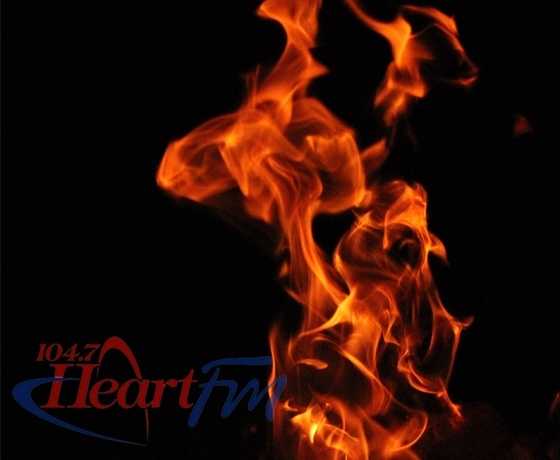 The Woodstock Fire Department responded to a kitchen fire on Stafford Street yesterday after an unattended pot of grease was left on the stove.
WOODSTOCK - A kitchen fire has resulted in about $25,000 in damage to a home on Stafford Street.
Members of the Woodstock Fire Department were called out to the blaze at around 8:20pm yesterday.
Public Information Coordinator Lisa Woods says the residents were outside and the fire alarms in the home were going off when firefighters arrived on scene.
"They (the residents) had indicated that they had put a pot of grease on the stove to make french fries and stepped outside for a couple of minutes. Then they heard the smoke alarm going off and went in and there were flames and smoke coming from the kitchen."
Woods adds the residents had working smoke alarms installed throughout the home and they had followed a fire evacuation plan to get out of the building.
Fire crews were able to quickly extinguish the blaze, but not before it also damaged about $6,000 worth of kitchen contents.
You should never leave the food you are cooking unattended when you are grilling, frying or broiling. If you are simmering, baking, roasting or boiling make sure you set a timer so you don't forget about it.
You also need to be completely alert when you are working in the kitchen. You should not be cooking when you are sleepy or you have consumed medication or alcohol that may make you tired.
Woods tells Heart FM what you should do in the event of a grease fire.
"If you do have a grease fire in the kitchen please don't use water; it will explode and make it worse. We want you to slide a pot lid over it, turn the heat off and call us right away."
If you are planning to fry food Woods recommends using a deep fryer with a temperature set to prevent the grease from hitting a temperature where it could start a fire.