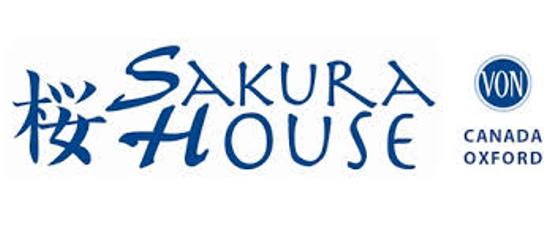 For the second time this year, the Woodstock Legion has donated $5,000 to help a VON program. This time it will benefit Sakura House.
WOODSTOCK - VON Oxford is receiving another $5,000 donation from the Woodstock Legion. This time the donation will go to the residential hospice facility Sakura House. Manager of Fund Development Catherine Dorais-Plesko tells Heart FM, although the Ministry of Health provides support for the clinical aspect of it, the hospice depends on community donations to run a lot of their other services.
"It costs about $500,000 a year to support Sakura House so every little bit helps to provide that help and support to the patients and families using our services there."
Money donated from the community goes to help pay staff, purchase food for patients, run counselling programs and maintain the property. The house itself was donated by Toyota.
There will be an official cheque presentation at Sakura House on March 9th at 5:30pm. There will be members of the Legion and VON in attendance. Dorais-Plesko says the public is welcome to attend, but they must remain respectful to the patients and families in the facility.
"We have to be respectful of the fact that it is a residential hospice and we do have patients and their families that are going through challenging times. If people would like to come to our living room area where the reception will take place that will be lovely."
This is the second time this year that the Legion has donated money from their poppy fund to a VON program. Last month the Legion donated $5,000 to VON's Meals and Wheels program.