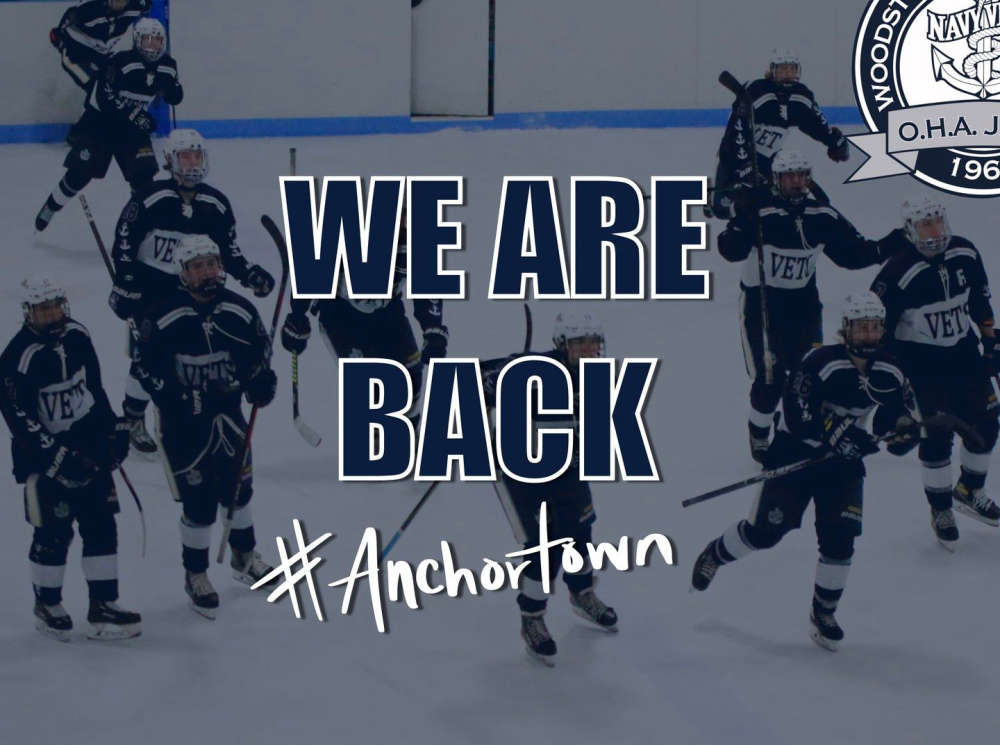 Submitted photo
The Vets will face the Firebirds in New Hamburg tonight and they will return to Woodstock tomorrow night for their free home opener against the Norwich Merchants at Southwood Arena.
WOODSTOCK - The Woodstock Navy Vets season is about to begin.
After a perfect preseason with four wins and no losses, the team is excited to carry their momentum into the regular season, starting off with the season opener in New Hamburg. The Firebirds went on to win the Doherty Division final last season after eliminating Woodstock in the semifinals.
On Saturday, the Navy Vets will host the Norwich Merchants in a free home opener at 7:45 p.m., and Assistant Coach Devon Young hopes the fans will pack the Community Complex.
"I think you'll see a pretty good game. It's always energetic when Norwich is in town. I think on top of that it's important to note that we're doing another free home opener, and the idea of that is to get everybody in the building and see what Junior C hockey is all about."
There will be fundraising in partnership with the Lions Club as well to raise money for the Terry Fox Foundation, with the goal of beating last year's total of $900 raised.
Young says that eight players from last year's team have returned, and the rest of the roster has been filled with players with good junior experience.
"It's going to be a fun group to watch, energetic, and I think there's skill up and down the lineup."
The Navy Vets want to build on their regular season success from 2021 and translate it into the playoffs this year.