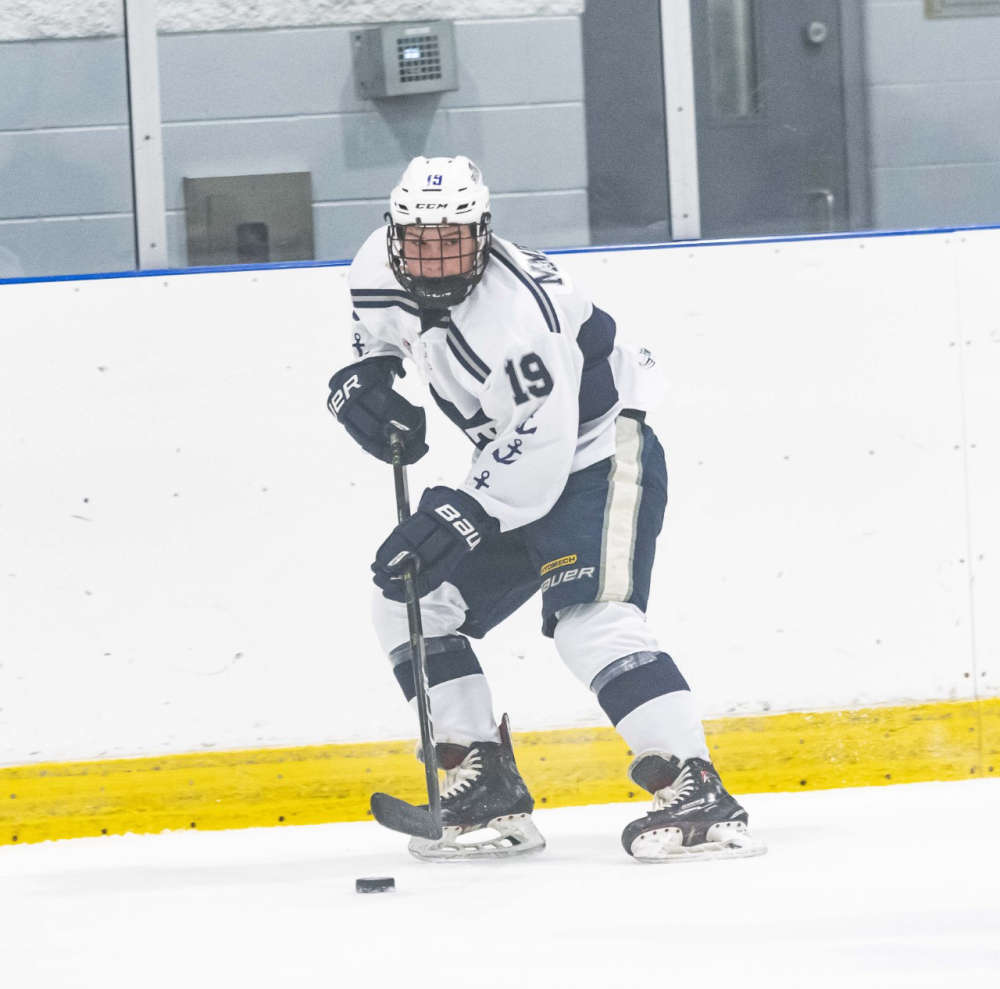 Navy Vets Head Coach Darren Young says his team is feeling confident heading into the first round of the PJHL playoffs. The Vets will visit the Braves in Game 1 tomorrow night.
WOODSTOCK - The regular season is over and the PJHL playoffs are about to begin.
The Woodstock Navy Vets finished in fifth place in the Doherty Division standings, so they will be facing the fourth place Tavistock Braves in the quarterfinals.
Head Coach Darren Young is expecting it to be a close series, adding their matchups with Tavistock are usually pretty close.
"We're feeling good going in and we're just taking it one game at a time here and putting our best foot forward. We think it's going to be a tight matchup and we're hoping we can be on the right side of it."
The Vets last faced the Braves on February 25th and Woodstock won that game 4-3 in overtime.
Young says the regular season was filled with ups and downs, but the team progressed overall.
"I think the last few weeks here, maybe the results haven't been showing but we are becoming a lot more competitive and we're playing with a lot of the top teams. We are feeling pretty good about our game and we have some confidence going into the playoffs."
Game 1 of the Vets quarterfinal playoff series against the Braves will be happening at the Tavistock and District Recreation Centre this Wednesday night, with the puck drop scheduled for 7:30 p.m. The two teams will face off at Southwood Arena in Game 2 this Friday night starting at 7:45 p.m.
The Navy Vets have had one of the highest attendance records for home games this season. Young would like to thank everyone who has supported the Vets so far.
"It's great and we appreciate all of the support we get from people from Woodstock and the surrounding area. We're lucky to have the fan base that we do and have the amount of fans that come out, support our team, and give these guys a good atmosphere to play in front of."