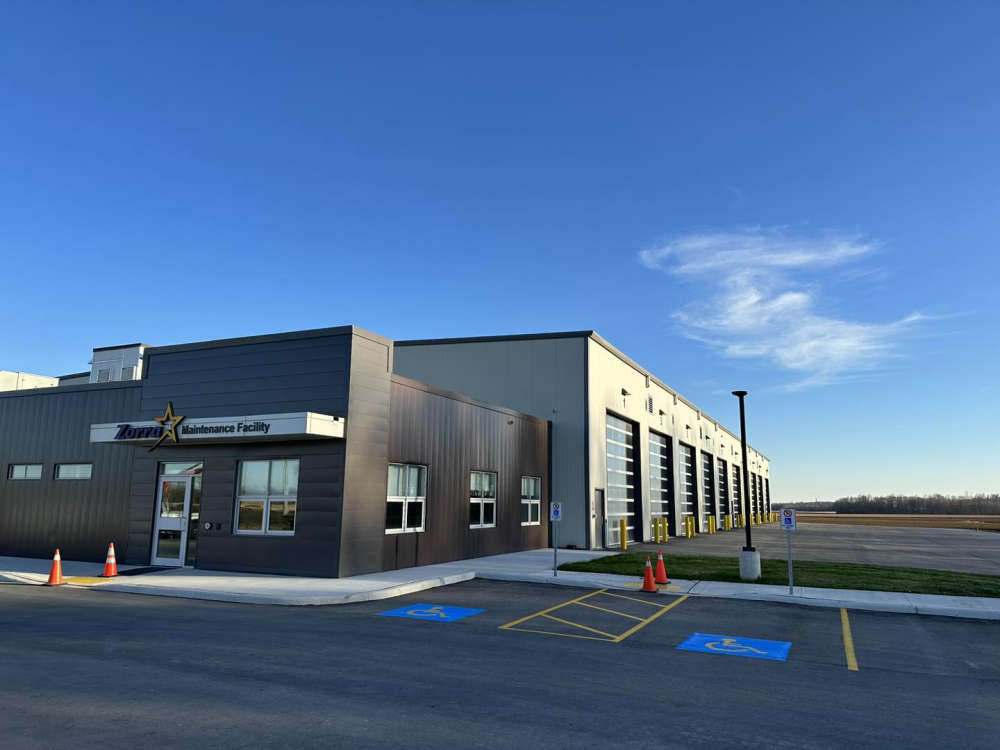 Zorra Township set aside $10,084,600 for the new maintenance facility on Road 58, but Mayor Marcus Ryan says the project came in $7,840.48 under budget.
ZORRA TOWNSHIP - A new maintenance facility has been built in Zorra Township.
The building now gives the Public Works Staff and vehicles the proper space for work and storage.
Mayor Marcus Ryan says Township Council is happy with the final price tag.
"Actually, staff found another item they budgeted for, that they actually underspent. So now, this project, this $10-million project came in $7840.48 under budget."
The facility was supposed to be finished a year ago, but problems with sub-trades and technical issues caused delays. Ryan says now that it is complete the building is advancing towards the goal of 100 percent renewable energy.
He speaks to how pleased he is with having the building in the Township.
"I've been in it several times, I've looked at it. There are pictures online that I have posted of all of our equipment parked in there, and being cleaned, heated, dried, and our staff being able to do proper preventative maintenance on it."
The new facility is located just south of Kintore on Road 78, and just two or three minutes north of Thamesford. An open house will be held on Saturday November 25th from 9:00 a.m. to 12:00 p.m. so members of the public can check it out.