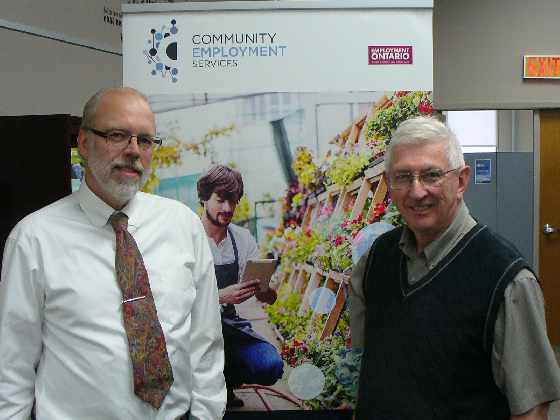 CEO Jeff Surridge conducted his first workshop with Community Employment Services in October 1986.
The CEO of Community Employment Services is celebrating 30 years with the organization.
CEO Jeff Surridge says the organization has truly evolved throughout the years.
"A lot of things happen in 30 years and I think with Community Employment Services not only do we have a primary focus on employment of course but we also do so much work in terms of labour force development and supporting newcomers who come to Oxford County. We're really heavily invested right now in supporting the mental health issues for our young people who are struggling so we've really evolved into this holistic organization that really believes in our community and wants to make a difference."
Surridge ran his first employment workshop in October of 1986.
Jim Harrison, Chairperson of the Community Employment Services Board has served alongside Surridge throughout the 30 years. He tells Heart FM the average staff member typically dedicates about 15-20 years to the organization.
"We've been able to maintain an excellent group of people who have obviously found what they're looking for here. The only people that we've really had go on were people who have had to go because they moved out of the area or retired. I feel really good that the staff has been so consistent."
Surridge did not drop any hints of leaving anytime soon.
"It's been an amazing ride and it's not over yet!"