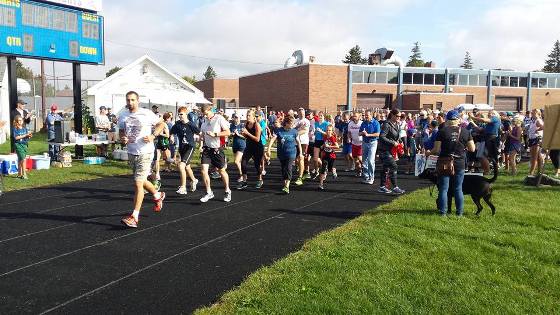 The 37th annual Woodstock Terry Fox Run will take place at CASS this Sunday.
WOODSTOCK - Woodstock is getting ready to host its 37th annual Terry Fox Run.
This year's run will feature a barbeque, the garden of hope, and a special photo opportunity.
Co-Chair John Versaevel tells Heart FM they are hoping to grow the event by extending an invitation to neighbouring municipalities in the county that do not have a run.
"Hickson, Embro, Ingersoll, and alike. We're looking to keep growing it and like any long-going event you have to keep looking for new ways to reinvigorate and to keep it moving ahead."
While there is no set goal for this year, Versaevel says all the money raised will go towards the Terry Fox Foundation.
"A lot of the money used and raised in the past have funded medication and research that are treating people today the same way the money raised from this one will help in the future."
This year's run in the Friendly City will take place on Sunday September 17th from 10am to 2pm. Registration will kick off at 9am.