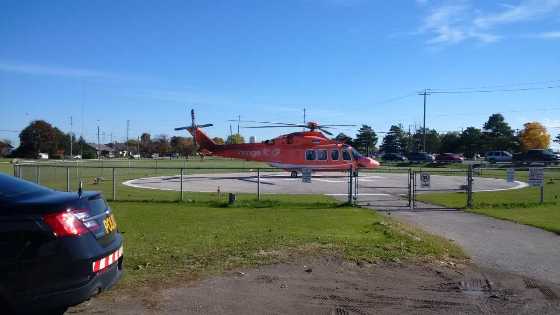 file photo
Police say a 2 year old was sitting on the driver's lap when they hit the throttle and ran over a 4 year old in Norfolk County on Saturday, causing serious injuries.
NORFOLK COUNTY - A 4 year old child had to be airlifted to the hospital with serious injuries after being run over by an ATV in Norfolk County.
OPP say the collision happened on Highway 59, South Walsingham on Saturday around 5:22 pm. A 32 year old was driving the ATV with a 2 year old on their lap. The toddler pressed the throttle causing the ATV to reverse at a high rate of speed. The driver realized that a 4-year-old child was playing in the driveway and attempted to avoid her however collided with the child and rolled the vehicle.
As a result, the 2-year-old child suffered minor injuries and was transported by ambulance to a local area hospital for treatment. The 4-year-old child was also taken to hospital and then air lifted by Ornge to a Hamilton area hospital to be treated for serious injuries. The driver was not injured.
The investigation is continuing and updates will be provided when they become available.