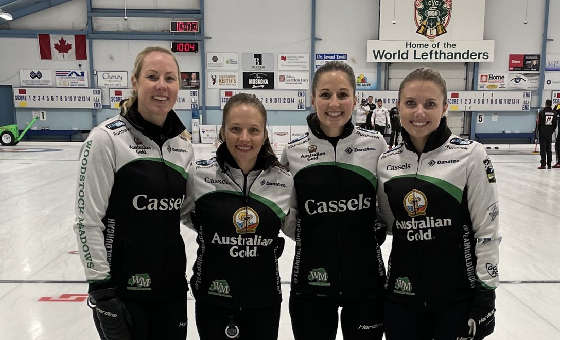 A win this afternoon for Team Duncan will guarantee them a spot in the playoffs starting on Saturday.
UPDATE: Team Duncan lost to Team Rocque this afternoon, falling 9-1.
The loss means team Duncan will have one more shot to make the Saturday playoffs. They will compete again at 10:00 pm tonight. A win for Team Duncan will keep them alive, but if they lose, they will have to come home empty handed.
---
WOODSTOCK - Another huge game for Team Duncan today at the Pinty's Grand Slam of Curling in Chestermere Alberta.
The team representing the Woodstock curling rink got a huge win yesterday, beating Team Einarson 7-5. They hit the ice again at 2:00 pm against Team Rocque. A win will put them into the Saturday playoffs. A loss will move them to the C bracket. Team Duncan already has one loss in the bonspiel, falling 7-6 against Team Hasselborg on Wednesday. Three loses and you are eliminated.
The Woodstock rink started off the tournament with a thrilling come from behind win over Team Homan. They were actually trailing that game 5-2 after the 4th end. They came back strong scoring 3 points in the 5th end and then stealing 3 in the 6th end to seal the victory.