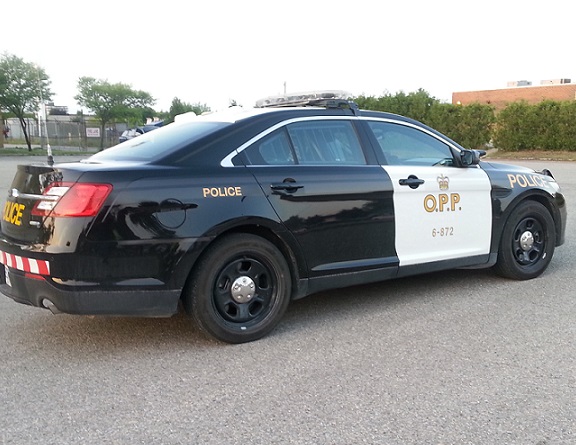 Force was used to break into the Paris Fairgrounds to steal an ATM machine from the agriculture building.
PARIS - An ATM has been stolen from the Paris Fairgrounds.
Police say someone broke into the fairgrounds by smashing the rear garage door to the Agricultural building sometime overnight last Thursday. The total theft and damage to the building is estimated at $55,000.
The County of Brant OPP are requesting the public's assistance in identifying the suspects involved in the incident. Anyone with information can call the County of Brant OPP Criminal Investigations unit at 1-888-310-1122

Should you wish to remain anonymous you can call Crime Stoppers at 1-800-222-8477 (TIPS) or leave an anonymous online message at www.crimestoppers-brant.ca where you may be eligible to receive a cash reward of up to $2,000.