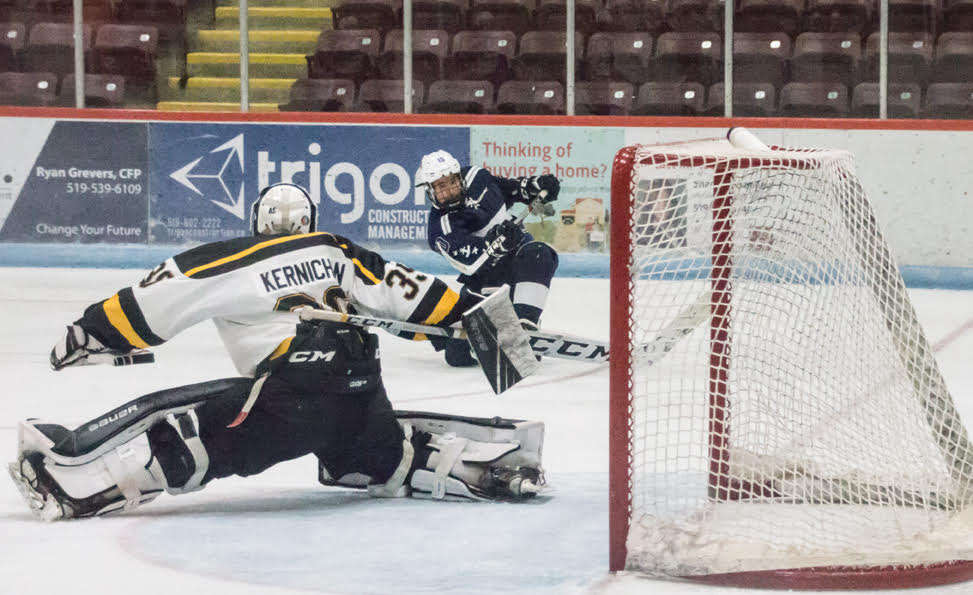 The Navy Vets have the Merchants in a home and home series this weekend, while Tavistock takes on Wellesley tonight and Burford on Saturday.
WOODSTOCK/NORWICH - The battle of Highway 59 heats up with two games between the Navy Vets and Merchants this weekend.
The first game tonight is happening in Woodstock at Southwood arena. Puck drop is set for 7:45 pm. Then tomorrow night, the Navy Vets head to Merchants for game 2 of the double header.
Navy Vets Head Coach Darren Young is impressed with his teams play so far this season.
"All in all, off to a pretty good start. We are not in first place at the moment, but we are right there and that is where we want to be. We have been playing pretty short handed most nights and looking forward to playing with a full lineup and seeing where we are at and where we need to improve."
Young says it is never easy to play a team back to back and both teams always play hard with this rivalry.
"We need to come with good energy, good intensity and systematically be solid. When we are running our systems the right way, that is when we are at our best."
He notes it is fantastic to have fans in the building again.
"It's good for the guys, it helps creates energy, you even saw it in the NHL last year, some teams struggled because they didn't have that energy in the building and they have that tough time adjusting."
Elsewhere this weekend, Tavistock is home to Wellesley tonight and then the Braves head to Burford on Saturday night.