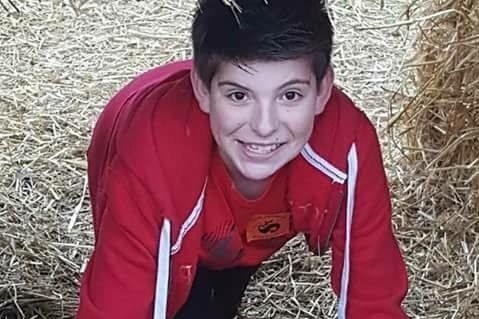 Photo Credit: Fundraiser for Tyler Mulholland GoFundMe page
An apartment complex is coming together to raise money for one special neighbour who is going through the unimaginable.
WOODSTOCK - A local apartment complex is coming together to show their support for one special neighbor during a difficult time.
Organizer, Kim Graham gives insight on the situation.
"Tyler Mulholland is a young man that lives in our complex where we all live. He's 14 years old and was diagnosed two weeks ago with a brain tumor."
Mulholland under went brain surgery to remove the tumor on Thursday May 17 and is currently recovering. Multiple fundraisers have been arranged to show suppport and are just around the corner.
Graham talks about just one of the many events planned for him.
"We're holding a benefit barbecue for him. 100% of the proceeds are going to go to Tyler and his family to help offset some medical expenses. Just giving them a little bit of breathing room."
The barbecue will be on Sunday May 27th, at Roth Park between 1:00 p.m. and 4:00 p.m. It include food, beverages, games, raffles and prizes.
Graham is also a hair dresser at Simply Hair on Broadway Street. The salon will be holding a Cut-A-Thon on Saturday May 26 between 12:00 p.m. and 5:00 p.m. Again, 100% of the proceeds will be given to Tyler and his family.
If you are unable to attend either events but would still like to donate you can do so on their GoFundMe page here.
For more information you can contact Kim Graham at 226-232-6077 or Joyce Gray at 226-228-0022. You can also check out their Facebook event page.