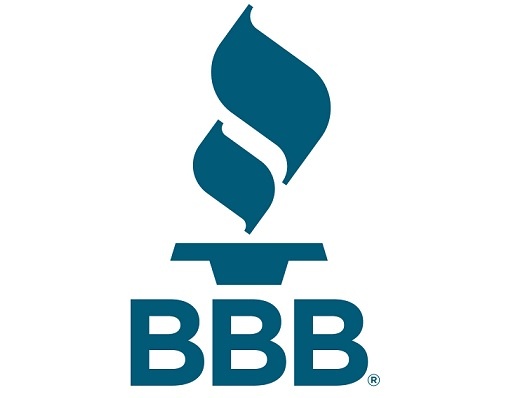 The Better Business Bureau is releasing their Top 10 lists of Complaints, Reviews, and Inquiries for 2016
The Better Business Bureau of Western Ontario has released its top ten lists of complaints, inquires, and reviews for 2016.
The Bureau received nearly 1,600 complaints, responded to almost over 500,000 inquires, and published more than 1,000 customer reviews throughout the year.
Communications Manager Ashley Casselman tells Heart FM about two types of businesses that usually wind up on the top ten complaints list.
"Health Clubs and Home Improvements are usually in the top sometimes because it is a large type of business but there's also some industries like Home Improvements where there's no oversight so we tend to get a lot of complaints on them."
The top ten lists are as follows;
The Top 10 Complaints by Type of Business.
Health Clubs - 59 complaints
Auto Dealers - 57 complaints
Safety Consultants - 54 complaints
Furniture Retail - 43 complaints
Roofing Contractors - 37 complaints
Home Improvements - 32 complaints
Windows - 24 complaints
Financial Services - 23 complaints
Internet Services - 23 complaints
Concrete Contractors - 22 complaints

The Top 10 BBB Inquiries by Type of Business.
Roofing Contractors - 30,740 inquiries
Home Improvements - 28,480 inquiries
Auto Dealers - 20,153 inquiries
Charities - 15,746 inquiries
Auto Repair & Service - 11,651 inquiries
Windows - 11,627 inquiries
Health Clubs - 10,583 inquiries
Heating & Air Conditioning - 10,552 inquiries
Plumbers - 8,713 inquiries
Concrete Contractors - 7,880 inquiries

The Top 10 BBB Customer Reviews by Type of Business:
Auto Repair Windshield, Glass Shops - 75 reviews
Roofing Contractors - 59 reviews
Audio-Visual Consultants - 54 reviews
Auto Dealers - 50 reviews
Home Improvements - 35 reviews
Windows - 17 reviews
Air conditioning & Heating Contractors - 16 reviews
Pest Control Services - 13 reviews
Credit & Debt Counselling - 12 reviews
Eavestroughing - 11 reviews
Casselman explains what the Bureau does with this information.
"We would report on the experience the customer has had, that way when the consumers do check out the business they have as much information as possible to make sound decision."
The Better Business Bureau of Western Ontario serves London, Sarnia, St Thomas, Windsor, Simcoe and Woodstock.
You can visit their website to submit a complaint, review or inquiry. You can also reach their London based office by calling 519-673-3222.