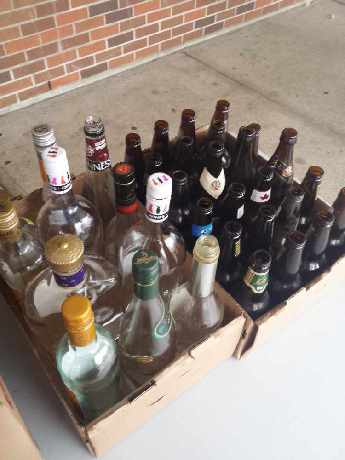 A bottle drive is raising funds to bring motivational speaker Paulie O'Byrne back to Woodstock.
WOODSTOCK - Students will be collecting bottles in Woodstock as they try to bring a popular motivational speaker to Southside Park.
The teenagers are raising money to bring the founder of the 1 in 5 organization Paulie O'Byrne back to Woodstock. O'Byrne was sexually assaulted while he was involved in minor hockey in Delhi and has gone through several battles with depression. One of the organizers Philip Hannaford tells Heart FM the bottle drive is being done by the group that meets at the Park every Monday.
"So we're doing this bottle drive to raise the funds to be able to get him to Southside Park, we have meetings every Monday and everyone is welcome to come and we want O'Byrne to come down and give the kids a bit of a boost."
They need $250 to get O'Byrne to Woodstock and you can donate your bottles by calling Dana at 519-535-5656.