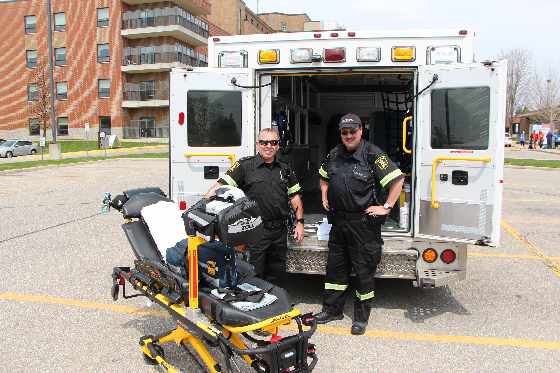 Its time to celebrate paramedics of the community
BRANT COUNTY - Brant County employs 112 paramedics and just last year they responded to 22,164 calls. This is a 9.5% increase since 2016.

May 27 to June 2 is Paramedic Services Week and the County is celebrating. The Paramedic Chiefs of Canada have made the theme "Health-Community-You."
Acting Director of Ambulance Services, Russell King talks about what the theme recognizes.
"The theme recognizes the critical roles that paramedics play in the health of all individuals and the community. We are very fortunate to have highly skilled and trained paramedics responding to our families and neighbours in the County of Brant and City of Brantford."
King adds why paramedics are so important.
"As the population ages and both the County and City grow, the demand for responsive and skilled Paramedics increases. Paramedics play an integral role in everyone's health and wellbeing. We thank them for their outstanding work."