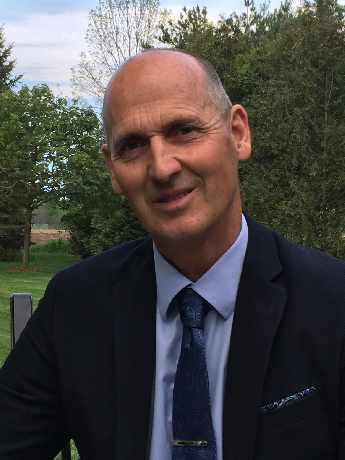 Buchner says he really wants to see through the plan for all of South-West Oxford to be covered by high-speed internet within 5 years.
SOUTH-WEST OXFORD - He's a dairy farmer from Brownsville and he's served on Council for the past five years.
Paul Buchner has lived in South-West Oxford for 67 years, and started in municipal politics when he was appointed as Ward 1 councillor in 2017 after the unfortunate death of long-time councillor Anne Vanhoucke.
Buchner is the Chairman of the Broadband Implementation Steering Committee, who have a plan for the entire township to covered by high-speed internet within 5 years, and Buchner says he really wants to see that through.
Buchner's other community involvement includes retiring as Deputy Chief of the Fire Department and serving 7 years on the Tillsonburg Fair board with one year as the president.
An issue that Buchner would try to address if elected is about a specific piece of asphalt.
"There's quite a bit of concern about the intersection at Mt. Elgin Road and 19th (Plank Line). We'd like to come up with a solution for that, but there's three levels of government involved in it and it's hard to get everybody to sit down and come up with a solution that will work for the community and not impede traffic flows, so it's difficult but we'll try to keep working at it."
He also talked about the road quality and speeding, and how the two are related and become a "double-edged sword."
"When you improve the roads, the MOT metrics say well then the speed should be this, then everybody gets upset because they [increase the speeds], so we're trying hard to get automatic speed signs."
The municipal election is scheduled for October 24.