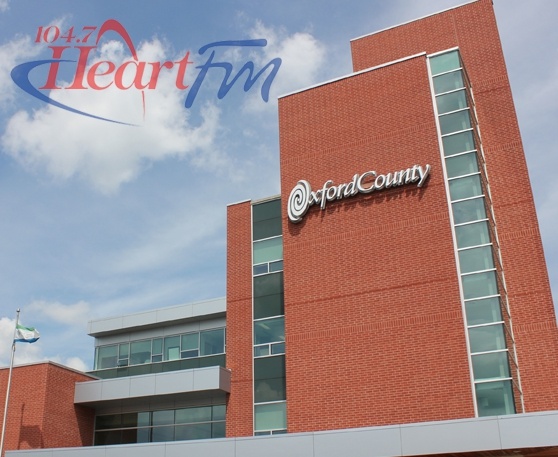 Oxford County Council will discuss the Draft Business Plan and Budget for 2022 during a special meeting this morning.
OXFORD COUNTY - Budget talks are about to get underway in Oxford County Council Chambers.
The County will be holding a special meeting at 9:00 a.m. today in order to discuss the Draft Business Plan and Budget for 2022.
It's a $271-million plan and it includes about $64.1-million for public works capital infrastructure projects. It's also going to fund 13 new initiatives including a new weigh scale at the waste management facility and the introduction of a community paramedicine program. You can read more about the draft budget online here.
It's going to be a hybrid meeting, so some councillors will be there in person and others will participate online. The County will also allow up to 12 members of the public into Council Chambers to watch in person, but they must pass a COVID-19 screening and show proof of full vaccination. The County will also livestream the meeting online here.
County Council will host another special meeting to discuss the draft budget on Wednesday November 24th and they're hoping to approve it during the regular meeting on Wednesday December 8th.