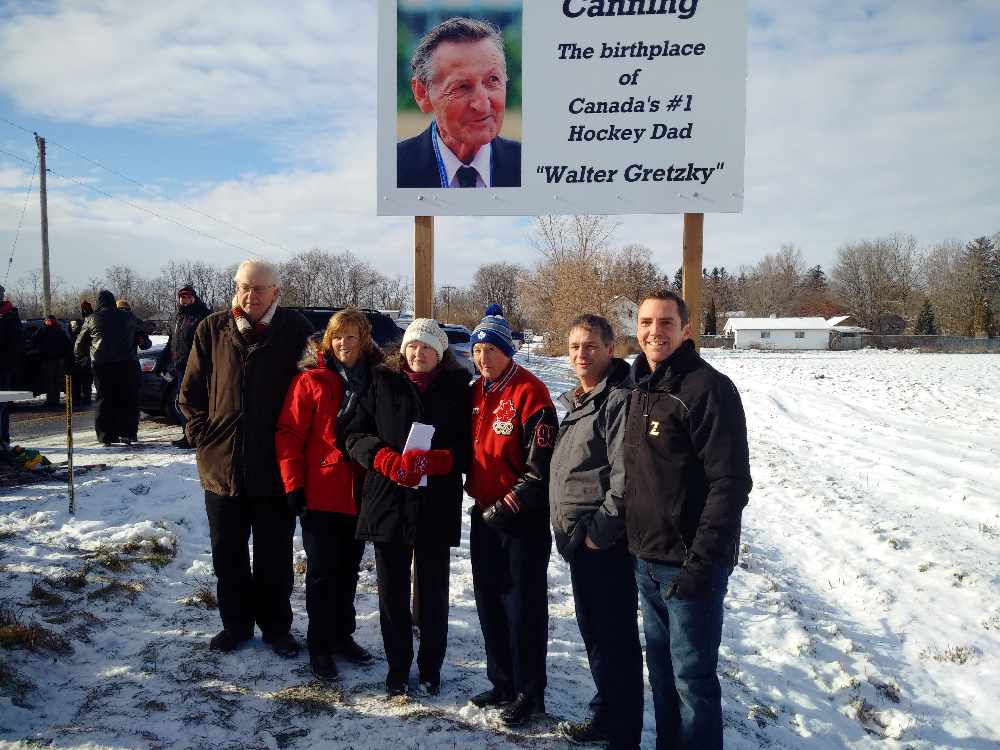 The tiny Hamlet of Canning can boast to being the birthplace of Canada's most famous Hockey Dad.
CANNING - The Hamlet of Canning in Blandford Blenheim can boast to be the hometown of Walter Gretzky.
Wayne's father was born and raised in the tiny community. On December 10th had a sign dedication and erected two signs coming into Canning saying The birthplace of Canada's #1 Hockey Dad Walter Gretzky. Blandford-Blenheim Mayor Marion Wearn tells Heart FM the idea was put forth by local resident Frank Reading.
"He had approached council and asked if the Township would be interested in helping him to erect signs recognizing Walter. They really wanted to do this, Walter has been a great neighbour and he is there for anyone that he needs help and is always available to local charitable groups when they need help with events. He is a busy man and very nice and kind man and we wanted a little bit of bragging rights that he was born in our township and recognize all of the things he has done."
Walter Gretzky is the most famous hockey dad in the country and his backyard rink in Brantford is credited for grooming the Great One.