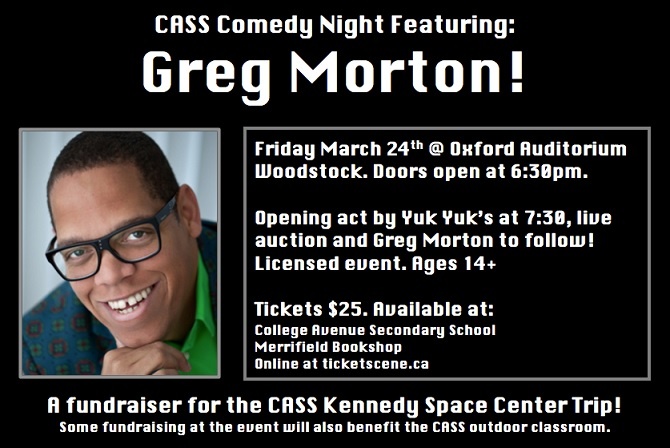 An internationally known comedian will be bringing his act back to Woodstock to support his alma mater
WOODSTOCK - College Ave Secondary School is hosting a comedy night fundraiser.
The event on Friday March 24th will feature Woodstock native Greg Morton. Teacher Bill Smolders tells Heart FM they are really excited to bring Morton home.
"So we've got Greg Morton who is a famous comedian. He graduated from CASS in the 80's and he's been on the Comedy Network, Comedy Central, and even opened for Celine Dion at the Radio City Music Hall in New York City."
The licensed event will also feature live music and a silent auction. Proceeds go to the Kennedy Space Camp trip and the outdoor classroom.
Doors open at 6:30 p.m. at the Oxford Auditorium and tickets cost $25 for this 14 plus show. You can buy your tickets online HERE