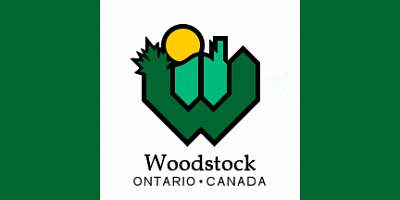 Many City run facilities have closed their doors until after Boxing Day.
WOODSTOCK - The City of Woodstock has released their Christmas schedule with many of their services closed starting today (Decemeber 24).
City Hall, the Art Gallery and Museum are closed today through January 1, 2015.
Southside Aquatic Centre closes at 1:00 pm today (24th) and transit and para transit service end at 4:30 pm with no transit Christmas Day or Boxing Day.
CITY OF WOODSTOCK 2014 CHRISTMAS SEASON SCHEDULE:

Southside Aquatic Centre:......... CLOSED Dec. 24th (at 1pm) 25th, 26th and Jan. 1st
Dec. 31st closing at 1:00 p.m.
Community Complex:................. CLOSED Dec. 24th, 25th, and Jan. 1st.
Dec. 31st closing at 5:00 p.m.
(Dec. 31st Free Skate 2 p.m. - 4p.m. hosted by Heart FM)
Community Complex Office:...... CLOSED Dec. 24th, 25th and Jan. 1st
Civic Centre Arena: .................... CLOSED Dec. 24th, 25th, 26th, 31st, and Jan. 1st
Parks:.......................................... CLOSED Dec. 24th - Jan. 2nd
Southside Aquatics Centre:....... CLOSED Dec. 24th, 25th, 26th, and Jan. 1st
City Hall:...................................... CLOSED Dec. 24th - Jan. 1st.
Art Gallery:.................................. CLOSED Dec. 24th - Jan. 1st
Museum:..................................... CLOSED Dec. 24th - Jan. 1st
Engineering Office:..................... CLOSED Dec. 24th, 25th, 26th, (31st at noon) and Jan. 1st
Public Works: ............................. CLOSED Dec. 24th, 25th, 26th and Jan. 1st
Library:........................................ CLOSED Dec. 24th, 25th, 26th, 31st and Jan. 1st
Water Department:..................... CLOSED Dec. 24th, 25th, 26th and Jan. 1st
Dec. 31st closed at 12 noon
Transit and Para-Transit: ........... Dec. 24th - Service ends at 4:30 p.m.
Dec. 25th & 26th – No Transit
Dec. 27th – 31st - Regular Hours
Jan. 1st, 2014 – No Transit
After Hour Water Emergencies
-- 519-539-2382 ext. 3120
Garbage & Recycling:................. No Pickup Dec. 24th, 25th, 26th
Dec. 24th Pick Up moved to Dec. 22nd
Dec. 25th Pick Up moved to Dec. 23rd
Dec. 26th Pick Up moved to Dec. 29th
Jan. 1st Pick Up moved to Jan. 2nd