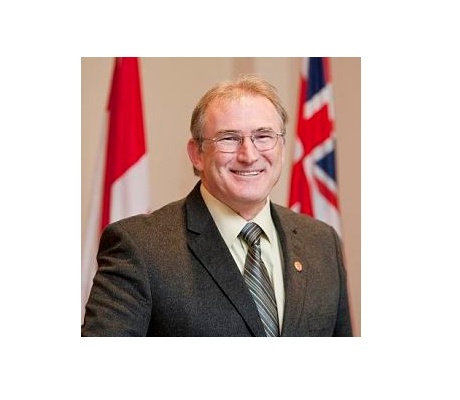 Mayor Ted Comiskey traveled to Toronto to tell councillors that Oxford is not a willing host for their garbage.
Toronto Councillors have received a very real reminder about what the proposed landfill will mean to the people living here in Oxford.
Mayor of Ingersoll Ted Comiskey went to Toronto City Hall and put the concerns of Oxford in front of the councillors.
Mayor Comiskey brought up the issues the people of Toronto had when the Christie Pit was used as a temporary landfill during the labour dispute.
"There was quite a lot of concern because of the smell that was coming off on it, the rodents that were coming into the area, the amount of trucks, the amount of noise. The reasons for not putting the garbage in the Christie Pit are the same reasons for not bringing it to the township of Zorra and certainly the backyard of Ingersoll."
Mayor Comiskey says it seemed like Toronto councillors were receptive to his message.
"It hit home to John Tory, the mayor of Toronto, and His Worship indicated the fact that how would Toronto feel if Ingersoll was shipping their waste to us and dumping it? So he is suddenly aware of the concerns outside of the Toronto area."
Toronto Public works chair Jaye Robinson thanked Comiskey for putting a face to the issue and really bringing it home to Toronto councillors that there are real people here who will feel the repercussions.
"Ingersoll is still striving and driving the idea that this is not a place to have a landfill," Comiskey says. "And we've had lots of folks of Ingersoll calling me and sending me emails thanking me and congratulating the town that we are still working to a no dump result."