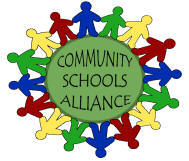 The Councils in Zorra Township and Oxford County have decided to support the Community School's Alliance Position.
OXFORD COUNTY - The Community Schools Alliance Position has been backed by the councils in Zorra Township and Oxford County.
A lot of municipalities have supported the alliance that looks into the policies the Ministry of Education has in place when it comes to school funding and closures.
With a large number of closed schools over the past 10 years, Zorra Councillor Marcus Ryan says something needs to be done.
"We've tried to take a deeper look in to what the real root causes of those changes are. We have made recommendations to the Ministry of Education and Ministry staff through a variety of channels to make appropriate changes."
Ryan says he became aware of the issue when AJ Baker faced closure in 2014.
"I think it's safe to say it started for me and for our community with the Save AJ Baker Campaign, but it really has grown beyond that in terms of let's just make this system better so that other people don't have to go through what our community went through."
The trustees voted to save the AJ Baker in the end. The same could not be said for Norwich District High School, which had to close its doors for good in 2010. Otterville Public School, Norwich Public School and North Norwich Public School were also forced to shut down in 2012.