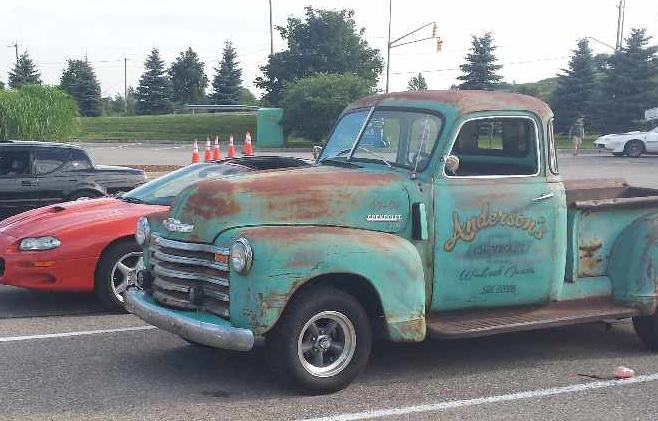 A very special cruise night will remember a titan of the automotive industry in Oxford.
WOODSTOCK - The annual Cops and Rodders cruise will be taking over the TA Travel Centre parking lot on Monday.
Classic cars, hot rods, and trucks will be on display starting at 4:00 p.m. and the event will run until dusk. The TA Travel Centre restaurant is offering a 50 percent discount off the buffet for the fundraiser. Organizer Randy Archer tells Heart FM normally they do this event for Muscular Dystrophy, however on Monday May 22nd they are doing the fundraiser for a fallen friend.
"We lost one of Woodstock's greats when it comes to the automotive industry in Woodstock. The whole layout of our cruises and shows in town are based around Gord Anderson from Anderson Automotive Group who passed away last year."
Archer says this will be a tribute cruise for Anderson and all of the proceeds will be going to the Salvation Army in Woodstock at the request of the Anderson family.
Cops and Rodders happens Monday nights at the TA Travel Centre.