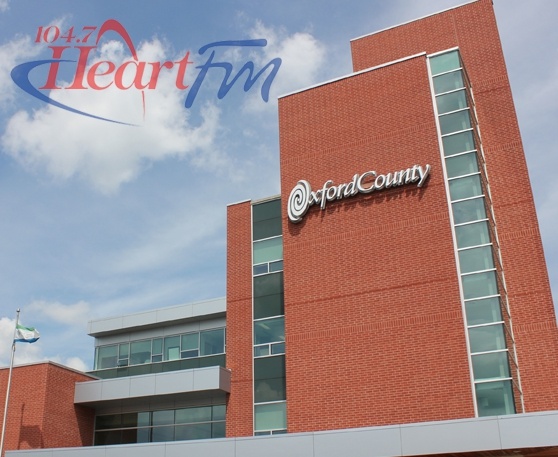 Oxford County will be applying for 16 new charging locations to make the area more accessible for electrical vehicles.
OXFORD COUNTY - Oxford County is one step closer to becoming friendlier for those who choose to drive eco-friendly electric vehicles.
County Council has accepted the Oxford Electric Vehicle Accessibility Plan which will bring more charging stations for electric vehicles to the county. Jay Heaman, the Manager of Strategic Initiatives with the county, tells Heart FM about the new charging stations.
"We have a total of 16 locations that we're going to apply for. Four of them will be what's called Level 3 - that would give a typical vehicle about an 80% charge in 20 minutes. The remaining 12 stations will be what's called Level 2 but they would need at least an hour for a reasonable charge".
According to Heaman, although it takes longer for an electric vehicle to fill up, it is a lot easier on the driver's wallet in the long run.
"Operating an electric vehicle is typically about 10% of what you would have for a fossil fuel vehicle. The cost of electricity right now off the grid is 20 cents a kilowatt hour. A kilowatt hour in my vehicle for example will take me 5 to 10 kilometres".
Now that the plan has council's approval, Heaman explains what will happen next.
"The next process is we make application to the province. They review the applications and select sites that they think are the most valuable for the dollar input and locations. Then we start to do the installations of the charge stations and do a public awareness campaign".
The funding to construct these charging stations will come from a $20 million provincial fund aimed at making Ontario more electric vehicle friendly.
This is also part of county's sustainability plan, which aims to achieve 100% renewable energy in Oxford by 2050.