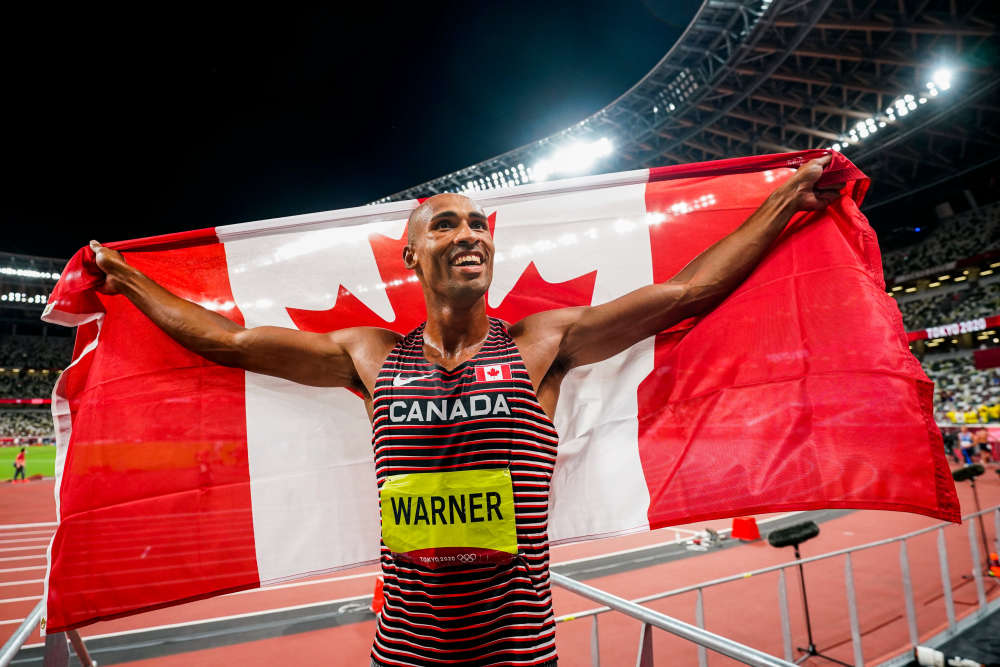 (team Canada twitter photo)
London's Damian Warner has been named the top athlete in Canada this year after breaking an Olympic record in the men's Decathlon.
London's Damian Warner has won the 2021 Lou Marsh Trophy.
The Lou Marsh is awarded to the top athlete in Canada every year. Warner set several world records en route to winning a gold medal in the Men's Decathlon this year. Warner led after every event of the decathlon breaking the Olympic record with 9,018 points and becoming just the fourth man in history to ever top the 9,000 mark.
He also has strong ties to Oxford County. His in-laws include Oxford County MP Dave MacKenzie, who is the great grandfather to his son Theo and Woodstock City and Oxford County Councillor Deb Tait, who is his partners aunt.
Warner beat out six other finalists for the award, including Andre De Grasse, Connor McDavid, Vladimir Guerrero Jr, (born in Montreal) Maggie Mac Neil, Stephanie Labbe and Alphonso Davies.