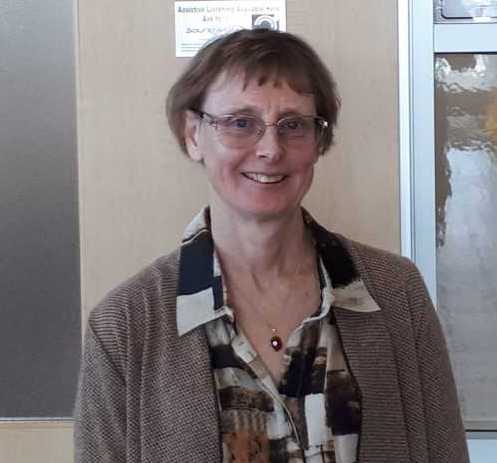 We are taking proactive measures now so we hopefully don't have to close down schools or face another lockdown.
We are taking proactive measures now so we hopefully don't have to close down schools or face another lockdown.
That is the message from Southwestern Public Health Medical Officer of Health Dr. Joyce Lock on the new capacity limits that will take effect on Thursday. The new 50 percent capacity limits only impact certain areas with high transmission rates and or low vaccination rates.
They include, Aylmer, Bayham, Blandford-Blenheim, Malahide, Norwich, South-West Oxford, Tillsonburg and West Elgin.
Dr. Lock explains why they chose to implement the restrictions in some centres where the rate of transmission is not high, but vaccination rates are low.
"We do know that when you increase your vaccine coverage rates, your case counts decrease, we are concerned that with the lower vaccine coverage rates, in this areas, with this very transmission Delta variant circulating in our community, these areas are at a higher risk. So preemptively, we are instituting measures to ensure that people are aware that they need to be smart and stay apart to keep their case count low."
The 50 percent capacity limits will start this Thursday. They will last for a minimum of 6 weeks and include places like restaurants, bars, meeting and event spaces, arenas, personal care services, like salons and barbershops, gyms, concert venues, theatres, churches, weddings and funerals.
Dr. Lock explains why they included places where proof of vaccination is required.
"You can attend restaurants if you are under the age, so people who are unvaccinated are attending these places, that is where we sit and chat close together without a mask, so they are very high risk settings."
She also notes that you can still get and spread the virus, even when vaccinated.
"If you are vaccinated your risk of being hospitalized or ending up in the ICU is many, many times lower, so we are appreciative of those impacts of the vaccine but when you are vaccinated and you get the infection, your viral load and your ability to pass the infection onto someone else is equal to that as if you were unvaccinated."
Often times, vaccinated people have such minor symptoms, they don't realize they have COVID-19.
With over 200 active cases right now in the Southwestern Public Health Region, we would be in full lockdown, if the Province was still using the colour coded system.