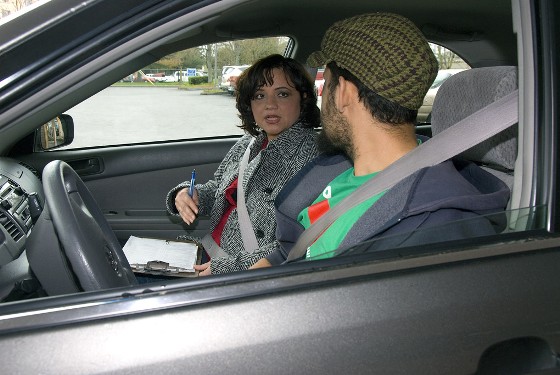 file photo
Starting next week you will be able to access all of the services at Drive Test Centres in Ontario.
ONTARIO - Drive Test centres in Ontario will be back to full capacity next week.
The Province made the announcement this morning, stating that 100 percent of the services will available with restrictions removed.
This means that Ontario residents will now be able to book their Class G1 and M1 tests, as well as carry out driver licence exchanges and upgrades. Minister of Transportation Caroline Mulroney says you will also be able to book class G road tests and access all classes of driver testing services at DriveTest centres across Ontario.
"Our government has taken great care to ensure the health and safety of staff and customers as DriveTest centres have gradually reintroduced services. The resumption of full driver testing services at DriveTest centres will help more people to get back to work as our province continues to reopen."
All full-time DriveTest centres will be offering 100 per cent of their services with restrictions removed, such as knowledge tests being accessible only by birth month. Some examples of resumed services include:
First come, first served:
- Class G1 and M1 knowledge tests
- Driver's licence exchanges and upgrades
By Appointment only:
- Class G2 and class G road tests
- Class M2 and class M motorcycle road tests; and,
- Commercial driver road tests for all classes of commercial driver's licence's.
Part-time Travel Point locations will continue to reopen for driver examination services as the shared facilities they are located in become available for public use. People can visit DriveTest.ca to receive the most up to date information.
To protect the safety of Ontarians, DriveTest continues to require customers to wear face coverings inside centres and during road tests, sanitize their hands when they enter the building and submit to temperature checks and screening questions for those taking road tests. Exceptions will be made for those taking motorcycle road tests and for people with a medical condition or a disability.