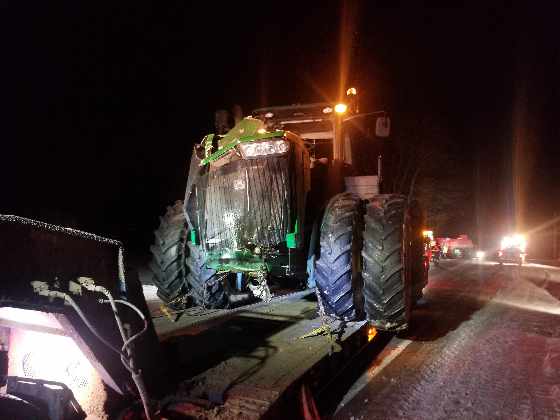 Photo credit: Perth County OPP
UPDATE: Perth Road 180 has been reopened following last night's collision involving a farm tractor.
CROMARTY - One driver was left with no injuries after a collision involving a farm tractor in West Perth.
It happened on Perth Road 180 last night around 6:30, south of Line 19, where OPP were assisted by officers of the Ministry of Environment (MOE), Perth County Roads Department and local firefighters.
Police say a large farm tractor was carrying liquid manure tanks and left the road and collided with a tree.
The road was closed for several hours to remove the farm equipment and the cause of the collision remains under investigation at this time.
OPP say further details will be released when they become available.