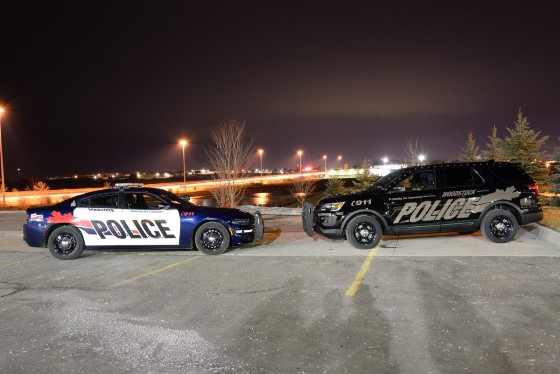 Woodstock Police say a drunk driver slammed into the corner of a house on Mary Street.
WOODSTOCK - It was another busy weekend for the Woodstock Police Service who responded to 94 calls for service.
Officers did end up charging a 28 year old man from Drumbo after stopping his car in the area of Bruin Blvd on Saturday night. According to police the man was driving with a suspended licence. His car was impounded for 7 days and he was also charged with four other highway traffic offences.
---
Woodstock Police were able to get a drunk driver off the road.
Police arrested the 45 year old driver of a 2009 Chevrolet Silverado on Drew Street on Sunday morning around 2:00. Police say the truck failed to stop at a stop sign on Riddell Street, crossed the roadway and hit the north west corner of a home on Mary Street. The front end of the truck was crushed and both air bags were deployed. The man was trapped in the vehicle. Woodstock Fire and Oxford EMS were called out to help get the man from the truck. He was treated by paramedics at the scene and charged with impaired driving. Police say the man blew almost twice the legal limit.